Turkish PM Erdogan's AK Party Win Rallies Lira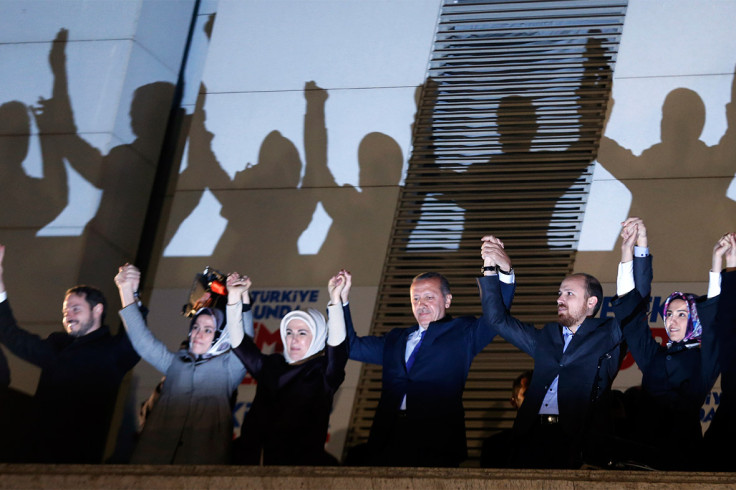 The Turkish lira rallied to a two month high in the wake of Sunday's election victory for the ruling AK Party.
It was the top-performer among emerging markets on Monday as it jumped to 2.17 per dollar, the strongest showing since January 2.
Turkish stocks also registered a small increase of 0.1% on Monday, as the markets reacted to a resounding win for Prime Minister Recap Tayyip Erdogan's AKP in local elections.
The election campaign was marked by a power struggle between the incumbent and Fethullah Gulen, a cleric based in the US. Erdogan accused his opponents of building a powerful network in the judiciary and the police and fabricating corruption allegations in a bid to oust him from power.
A series of audio recordings, allegedly showing corruption among government officials, were released on social media websites in the build-up to the polls. Erdogan responded by taking on the police and the judiciary, and even blocked YouTube last week, marking an unstable period for investors.
The lira fell to record lows in January and some stocks plunged by 8.6% late last year. The local election results have calmed the markets once more.
"From a market perspective, the election result appears to be more or less what the doctor ordered: a solid win for the AKP which shores up the position of Turkey's ruling party," said Nicholas Spiro, head of Spiro Sovereign Strategy.
Erdogan's triumph could pave the way for a bigger crackdown on his political opponents. The Prime Minister will likely use the results as a mandate to go after Gulen and his supporters, which could mean more instability ahead.
He promised to pursue "traitors" in the state and warned "they will pay the price, they will be brought to account. How can you challenge national security?"
His harsh tone implies a protracted campaign against the AKP's opponents, meaning Monday's lira gains may be short-lived.
The AK Party led the polls with 46% of votes across Turkey, up from 38.8% in the last local election held in 2009, according to local media sources. The main opposition Republican People's Party (CHP), the top contender of the AK Party, trailed with 27%.
© Copyright IBTimes 2023. All rights reserved.