Twin Taliban suicide bombings in Kabul kill 22 and injure dozens
Among the dead were four women, Afghanistan's Ministry of Interior has said.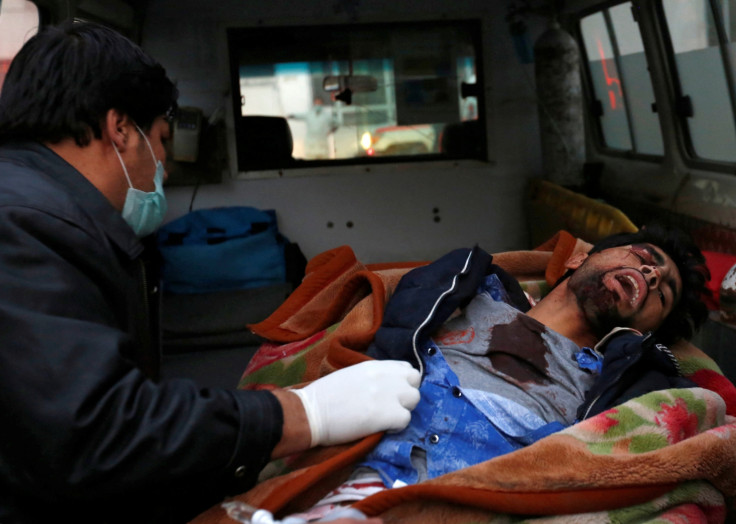 Two large explosions targeting government premises in the Afghan capital of Kabul have killed 22 and injured at least 43, the government has said.
Among the dead were four women, Afghanistan's Ministry of Interior has said. The initial attack appears to have been carried out by a suicide bomber wearing an explosive vest with a secondary explosion caused by a truck bomb.
The Taliban immediately claimed responsibility for that attack. The militant group, which ruled vast swathes of the country prior to the US' 2001 invasion, has carried out a 15-year-long insurgency first against US-led coalition forces and then against the US-backed government in Kabul.
One of those wounded in the attack in Kabul was Afghan lawmaker Ghulam Faroq Naziri from the western Herat province.
The assault appeared to target government workers and security services. The attack is the second suicide explosion in less than 24 hours after a suicide bomber detonated an explosive device in Helmand province.
At least seven people were killed in the blast, General Agha Noor Kemtoz, the area's provincial police chief told the AP. The target of the attack was a guesthouse used by a provincial intelligence official in Lashkar Gah, the provincial capital, he added.
Both civilians and military personnel were reported killed in the attack with six others wounded.
A secondary explosion, typical of a Taliban attack, had been planned. However, security forces were able to locate the vehicle, filled with explosives nearby, before it detonated.
Afghanistan has been plagued by Taliban violence in recent months as the radical Islamist group has engaged in increasingly audacious attacks against the country's government and officials.
In December 2016 five individuals were killed when the Taliban targeted a high profile military meeting at the house of a member of parliament in Helmand province.
The former Taliban heartland, the principal location of the illegal but lucrative opium growing in Afghanistan, has seen some of the worst violence in the country in recent years.
© Copyright IBTimes 2023. All rights reserved.