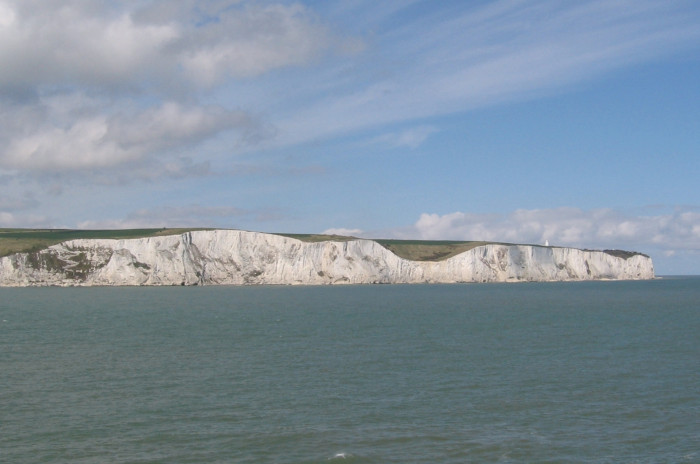 A coroner has recorded an open verdict in the case of twins whose bodies were found at the foot of Langdon Cliffs near Dover on New Year's Day. At the same inquest in Maidstone, Kent a verdict of suicide was recorded on a third person whose body was found at the same time but who had no connection with the other two victims.
Muriel and Bernard Burgess, 59, originally from North Wales, were carrying the ashes of their parents - also called Muriel and Bernard - in backpacks when they fell. The twins, who lived together in a caravan in Elton, Cheshire, never married and had no children, had been low since the death of their mother in 2014. Bernard Burgess Sr died in 1984.
The twins fell 200 feet (60 m) from cliffs, each carrying ashes in backpacks, but investigating officer, Detective Sergeant Stuart Ward of Kent Police said there was no evidence they intended to scatter the ashes.
They had been in the area for some time and police had spoken to them after being called by a member of the public concerned for their welfare on Christmas Day.
Harding recorded an open verdict for both twins saying: "The evidence doesn't disclose to the required standard of proof whether there was an intention by them to take their own lives or [it] was indeed simply a tragic accident."
The bodies of the twins were found by rescuers searching for the body of Gulf war veteran Scott Enion, 45, from Radcliffe in Greater Manchester. Senior coroner Patricia Harding recorded a suicide verdict after CCTV captured images of a man jumping from cliffs. Enion, who served in the army from 1988 to 1996, had served in the first Gulf War and claimed to suffer from Gulf War syndrome. He suffered fatigue and headaches and had witnessed colleagues being killed.