After months and months of waiting, Floyd Mayweather will finally take on Conor McGregor in a boxing match in Las Vegas on 26 August, it was officially confirmed on Wednesday (14 June).
McGregor (21-3 record in MMA) will take on Mayweather (49-0 record in boxing) in a bout contested at 154 pounds, and likely to take place at the T-Mobile Arena in the fight capital of the world.
Other specifics confirmed by UFC president Dana White are that it will be a standard, 12-round match with 10-ounce gloves.
The match will also take place in an all-boxing card which will be distributed via Showtime pay-per-view with Mayweather Promotions as the lead promoter.
Both fighters are expected to earn in excess of $100m (£78m).
The bout however, has been criticised by fans, media and fellow fighters alike.
There are some who believe the result will be a foregone conclusion with "Money" coming out on top as the Irishman has no amateur or professional boxing experience.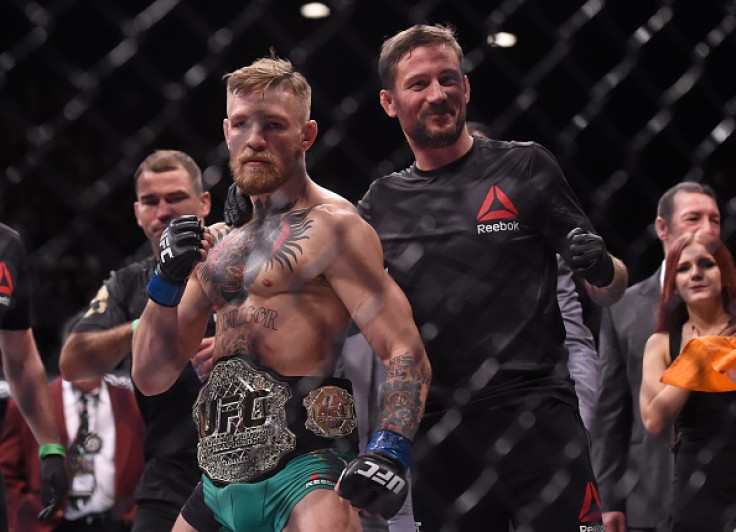 Others feel that McGregor is holding the lightweight division hostage, having not defended his title since winning it at UFC 205 in November 2016 and being likely to not defend this year either unless he decides to fight twice in 2017.
However, there are some who are excited about the fight and have praised McGregor for visualising and achieving all the dreams he has set out for, having only joined the UFC in 2013.
In some cases, fellow UFC fighters are following McGregor's lead by trying to get on the card by challenging boxers.
IBTimes UK has compiled the best reactions to the match being made official, including fans, celebrities, fellow fighters and media members.