Conor McGregor reveals he will make over $100m in fight with Floyd Mayweather
McGregor was responding to Dana White's claims that he would make $75m.
UFC president Dana White recently said that Conor McGregor would be making $75m (£58.5m) from a potential fight with Floyd Mayweather, but the UFC superstar has disputed the claims.
McGregor and Mayweather have been in discussions for much of 2017 about having a boxing super fight between the two. While the latest rumours are that the fight will happen in September, White recently stated the fight is "not even close" to happening.
The UFC president also recently predicted how much the duo would make if the fight were to happen and sell well.
"It depends on how much the fight sells," White explained, as quoted on Fox Sports. "If the fight sells as well as I think it can, Floyd makes a little north of $100 [million] and Conor makes $75 [million]."
While $75m would undoubtedly be McGregor's biggest payday ever, also laying waste to the 80-20 purse split claims, the Irishman took to Instagram on Thursday (20 April) to dispute White's prediction.
McGregor instead claims he will make more than $100m (£78m) if his endorsements and business ventures were taken into account as well.
"Happy Thursday everyone," the lightweight champion wrote on Instagram. "How's that 75milli make your stomach feel?"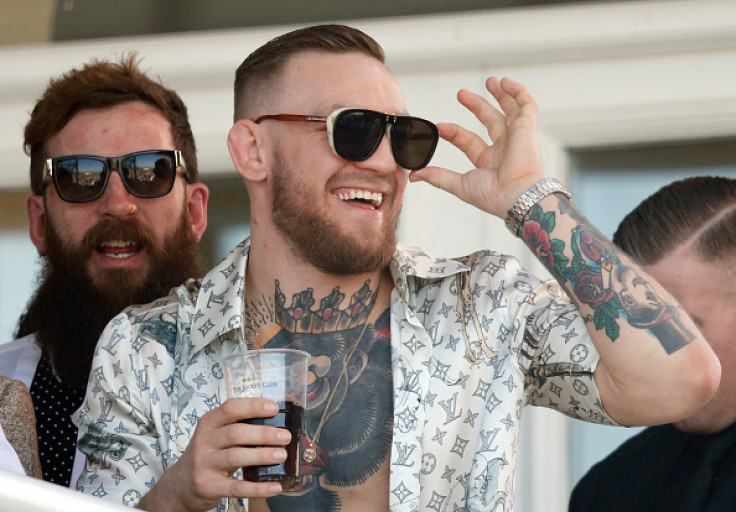 "It's actually 100+ milli if we go by the non conservative numbers the fight will actually do, and that's not including my endorsements and business ventures. 28 years of age. Fresh c**t. Doubt me now."
No matter what the result of the fight will be, with both McGregor and Mayweather being the highest earners in their respective sports, the bout will definitely break records.
© Copyright IBTimes 2023. All rights reserved.