The most highly anticipated fight in combat sports history is finally happening with Floyd Mayweather officially coming out of retirement to take on UFC lightweight champion Conor McGregor on 26 August.
Ever since the Irishman (21-3 record in MMA) became the first simultaneous two-weight world champion at UFC 205 in November 2016, he has been calling for a fight with recently retired Mayweather (49-0 record in boxing) that would break records.
After months of back-and-forth insults and rumours that the fight was on and off, it has now been made official with both fighters confirming it on social media.
Mayweather Promotions were expected to formally request the date of 26 August to the Nevada State Athletic Commission (NSAC) in a meeting on Wednesday (14 June) before news emerged that they were withdrawing their request.
However, the NSAC revealed that they have now approved of the request and the bout will take place on the requested date at the MGM Grand, though it is likely to change to the T-Mobile Arena.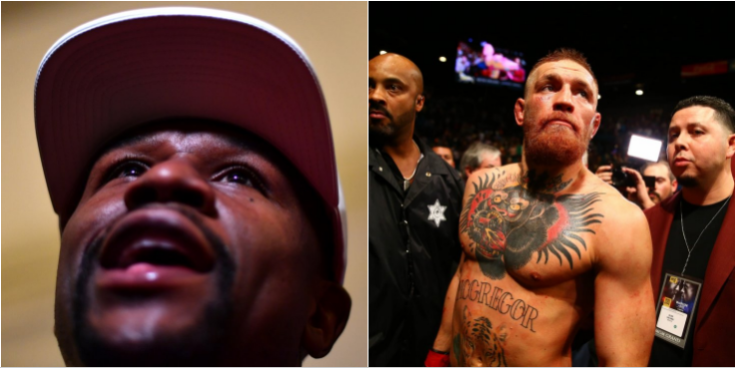 According to UFC president Dana White, however, the fight will take place at the T-Mobile Arena in what will be a standard, 12-round boxing match with 10-ounce gloves, contested at a weight limit of 154 pounds.
"If you look at this thing and you look at how big this fight is and you look at how big these athletes are that are involved in this fight, if Conor does knock Floyd Mayweather out, he is the biggest athlete on earth," White said, as quoted on MMAJunkie. "He's the biggest athlete (on this planet), on other planets – he's the biggest athlete. It's pretty crazy."
"I always say this about Conor, and now you can say it about Floyd, too," he added. "When you go out and you put everything on line – I've said this about Floyd Mayweather for years. He loves money, loves money, but that record is actually I think more important to him than money."
"For him to go out and risk that 49-0 against a guy like Conor, props to both guys for making the fight."
The big money fight, which will feature on an all-boxing card, will be distributed via Showtime pay-per-view with Mayweather Promotions as the lead promoter.
Both fighters are expected to earn in excess of $100m (£78m).