Ukip donor Arron Banks caused outrage by tweeting that he is "sick to death" of hearing about the Hillsborough disaster in which 96 people lost their lives. Twitter users reacted to his jibe with fury.
Banks also described the event as an "accident" despite a 2016 inquest finding that crushed Liverpool fans were unlawfully killed. He then traded insults with critics for 20 hours after his original post.
Banks made the remarks in the wake of Ukip leader Paul Nuttall's admission yesterday (14 February) that he had not lost "close personal friends" at Hillsborough despite the claim being made on his personal website.
Last night Daily Mirror journalist Brian Reade tweeted: "If Nuttall was at Hillsborough he clearly didn't learn its most powerful lesson: Every right-wing gobs**te who lies about it gets found out."
Banks, who co-founded the Leave.EU campaign, replied: "I'm sick to death of hearing about it. It was a disaster and that's it, not some sort of cultural happening." He then went on to criticise Reade, accusing him of "milking a tragedy".
Banks then received a barrage of abuse from other Twitter users. One of them asked if he had "been on the Bombadier [a beer] all day with Big Nige [Nigel Farage]" to which Banks replied "Nope I'm skiing in Flims [a Swiss resort]".
Despite being on holiday, Banks engaged in a furious back and forth with opponents for 20 hours. At one point he announced he was going to bed only to continue the fight for another hour.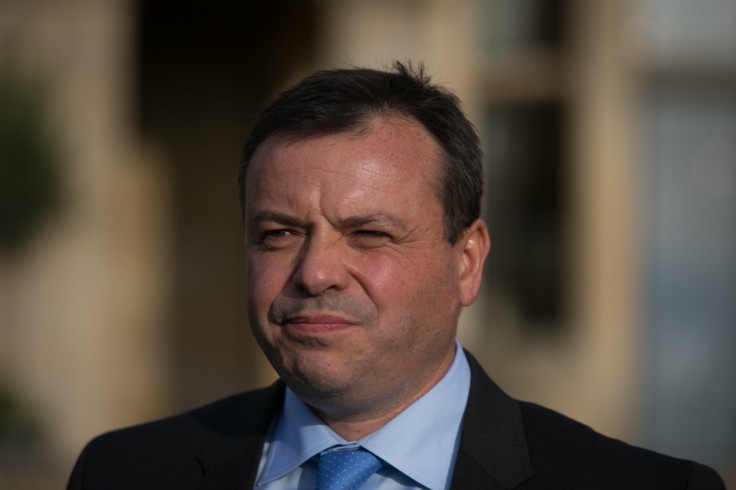 He branded left-wing journalist Paul Mason an "idiot" after Mason wrote: "Ukip funder Aaron Banks hates the working class so much he says Hillsborough "just a disaster" - but it was part of Thatcher's war on us."
Banks defended his appraisal of the disaster, tweeting: "I understand that people have the need to blame others, the cover up was wrong but in overcrowded stadiums accidents happened."
Hillsborough campaigner Charlotte Hennessey took issue with his characterisation of the tragedy in which her father died. She wrote: "It was a completely preventable disaster caused by gross negligence that resulted in 96 people unlawfully killed. Actually."
Nuttall, who is standing for Ukip in the forthcoming Stoke-on-Trent by-election, has failed to condemn Banks' remarks, according to the Liverpool Echo. The paper says they have had no response from his representatives despite making repeated calls and leaving many messages.
Nuttall has himself been at the centre of a Twitter storm today as users attributed fictional biographical details to the Liverpudlian under the hash tag #askpaulnuttall in the wake of his Hillsborough admission.