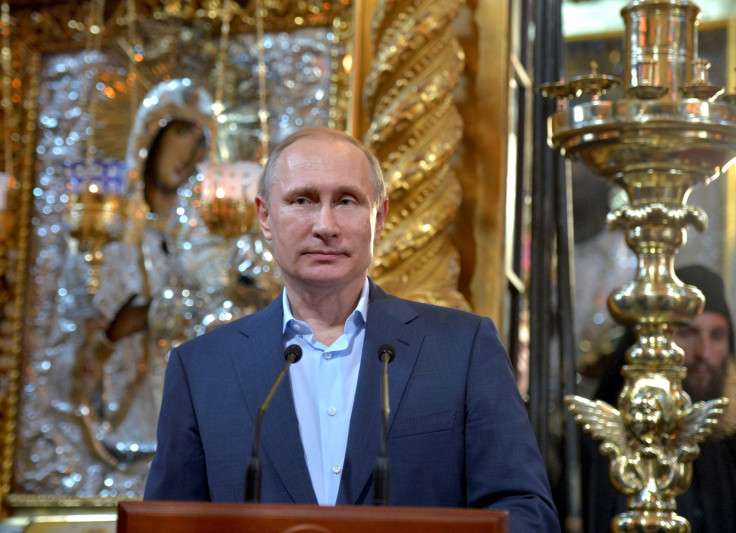 A parody twitter account that mocks Russian President Vladimir Putin has been reactivated after it went offline for a day in a move that sparked an uproar and a debate over censorship on the microblogging site.
The feed @DarthPutinKGB, whose tagline reads: "You don't visit Russia, I visit you", has cult status among Russia-watchers, attracting nearly 60,000 followers thanks to its wry comments about the Russian leader. But amid unclear circumstances, it went offline due to allegations that it violated Twitter's rules on parody accounts.
Fans of the account, including Estonian president Toomas Hendrik Ilves, then accused the California-based company of responding to Russian government pressure. In the past, Twitter and Facebook have removed posts critical of the Kremlin, raising concerns that the social network was censoring posts.
Radio Free Europe published a collection of @DarthPutinKGB's best tweets which included: "Russia has cut defense spending. Attack spending remains unchanged," "Leonardo DiCaprio isn't good looking enough to play me," and "Don't believe anything the Kremlin doesn't first deny."
Fans of the feed swiftly launched the hashtag campaign #NoTwitterGulagForDarthPutinKGB in support. It was reinstated on Thursday 2 June.
The person who ran the account, who would not reveal his name, told Radio Free Europe: "They wanted the name changed from 'Vladimir Putin' to something else so no one could mistake me for the real thing".
Other twitter feeds taken offline at the same time were @SovietSergey, a send-up of Russia's foreign minister (tagline: "I deny, therefore I am") and @AmbYakovenkoNot, which mocked Russia's ambassador to the UK.
The person behind the @SovietSergey parody account said the suspensions were worrying, telling the Moscow Times: "Big technology companies should not bow down to demands of authoritarian regimes, they are doing a huge disservice to the people.
"For example, Twitter has played a big part in revolutions — Iran, Egypt, Tunisia, Ukraine. If the authorities are given control over social media, the consequences will be dire."
Twitter declined to provide details about who filed the complaint citing security and privacy concerns. Twitter says it does "not edit or remove" user content "except in response to a Term of Service violation or valid legal process.
"When we receive a valid impersonation or trademark report about an account that violates our parody policy, we temporarily suspend the account and may give the user the opportunity to come into compliance," Twitter's website says.
Twitter rules do not prohibit parody accounts, but users have to write descriptions that "indicate that the user is not affiliated with the account subject."