Two Britons were among those injured in explosions in a popular tourist town in Thailand, according to local media reports.
In the town of Hua Hin, 200 km (125 m) south of Bangkok, four bombs exploded in 24 hours, and there were several explosions reported in the island of Phuket on Friday.
The authorities said that four people have been killed by the blasts, with dozens injured.
According to an unverified report in the Bangkok Post, two Britons were among the 19 injured by the Hua Hin blasts, and a street vendor was killed.
A Foreign Office spokesman said that it had no information yet that Britons had been injured in the explosions.
"Of the 19 [wounded], three are in serious condition and seven of the injured are foreigners – four women and three men", said police chief Col Sutthichai Srisopacharoenrat.
Thai police denied that the attacks were committed by terrorists. "This is not a terrorist attack. It is just local sabotage that is restricted to limited areas and provinces," the national police deputy spokesman, Piyapan Pingmuang, told reporters in Bangkok.
The explosions occured on a public holiday marking the queen's birthday.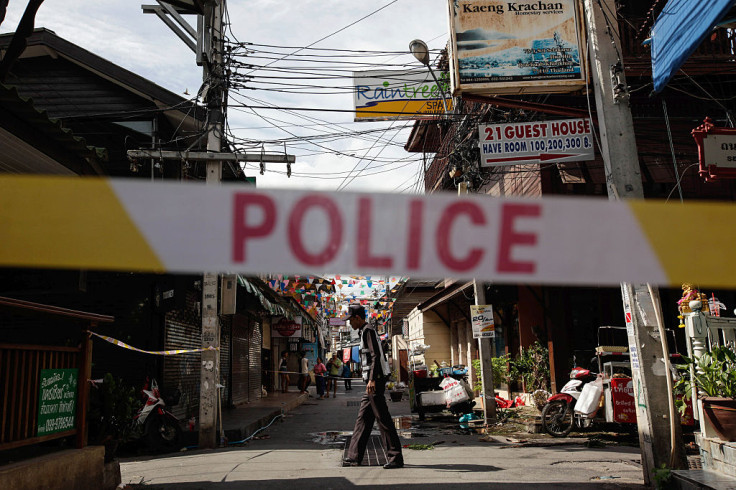 The Thai Prime Minister and leader of the military junta, Prayut Chan-o-cha, ordered increased security in urban areas and districts popular with tourists.
The British government advised against travel to public places in Hua Hin and its vicinity, and urged travellers to follow the advice of local authorities.
"We are seeking further information following incidents in Hua Hin in Thailand. We stand ready to provide assistance to any British nationals involved," said a spokesman. Those seeking information should contact the British Embassy in Thailand, he said.