Two bombs exploded minutes apart in a Thai tourist resort popular with Britons, leaving at least one woman dead and 23 others injured, including tourists. The twin blasts took place in the resort of HuaHin in Prachuap Khiri Khan province south of Bangkok. Hua Hin is home to jazz, car and kite festivals and is also the preferred home of Thailand's King Bhumibol Adulyadej.
The dead woman is reported to be a food-cart operator working near a beer stall. Bars and restaurants in the area are reportedly closed as forensics teams search the area. Two Britons were reportedly being treated in hospital, Sky News reported.
A spokesman for the Foreign Office said: "We are seeking further information following the incident in Hua Hin, Thailand, and stand ready to provide assistance to any British nationals."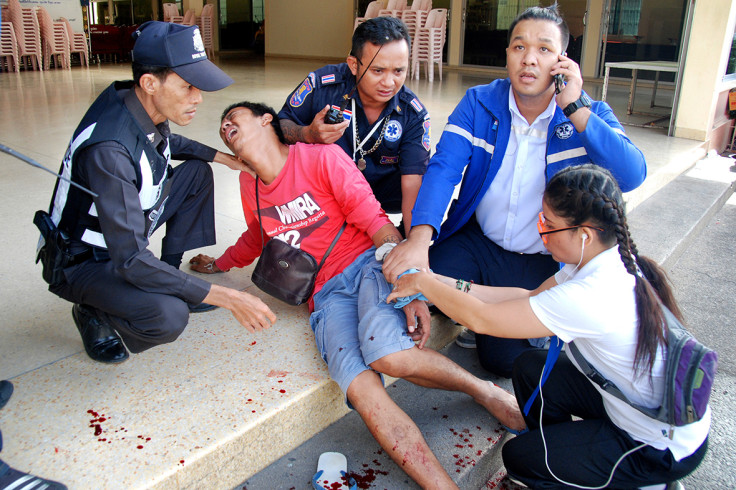 The bombs were apparently hidden in plant pots 50 metres apart and detonated by mobile phone in a "double tap" tactic popular in areas of southern Thailand. Another bomb in Trang killed another vendor on Thursday, the Bangkok Post reported.
Last week the Thai electorate voted to approve changes to the constitution allowing the military to be involved in choosing the next prime minister. The vote came after years of political turmoil and the ailing health of King Bhumibol Adulyadej. The insurgency in the south is by Muslim rebels wanting to set up a separate state, but they and the government have both been accused of human rights abuses.