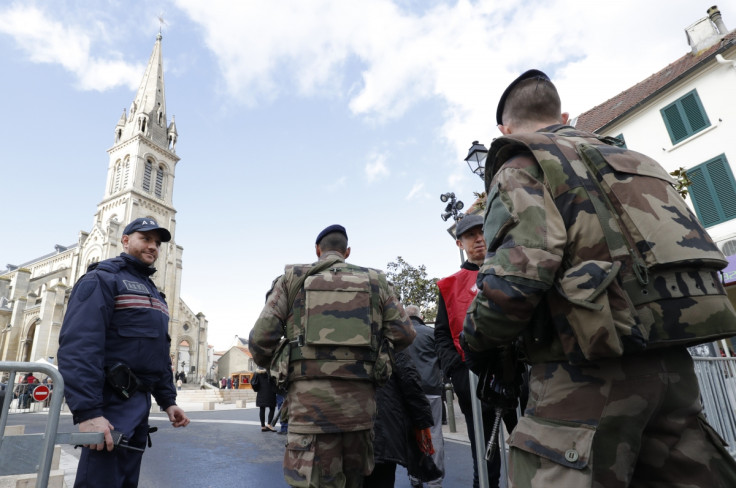 A second person has been charged with terrorist offences by the Belgian authorities in connection with a plot to attack France that was only just prevented by the security services.
A spokesman for the Belgian federal prosecutor told IBTimes UK on Sunday 27 March that the two men had been charged "with participation in the activities of a terrorist group". One was arrested and charged on 25 March, the other on the following day, he said.
The man arrested on Friday, identified only as Abderamane A, was shot in the leg after refusing to give police his backpack and holding onto a girl during a major operation in the Schaerbeek area of Brussels, police said. A source told the Wall Street Journal that Abderamane A was a valuable capture. The other suspect, named as Rabah N, was also detained in the Brussels area.
However the Belgian prosecutor's spokesman added: "There's no relation between that file [the case] and the attacks on Paris and Brussels."
He did not give further details but the AFP new agency reported that the suspects were detained in connection with a planned terrorist attack in France.
'Planned to strike France'
French Interior Minister Bernard Cazeneuve said on 24 March that the plot had been "at an advanced stage" before it was foiled by the security services.
On the same day, a French citizen, identified as Reda Kriket, was detained during a raid on an apartment building in Argenteuil, a suburb in northern Paris.
"The individual questioned, a French national, is suspected of high-level involvement in this plan. He was part of a terrorist network that planned to strike France," Mr Cazeneuve said at the time. "At this stage, there is no tangible evidence that links this plot to the attacks in Paris and Brussels."
Court documents showed that 34-year-old Kriket was previously found guilty in absentia and sentenced to 10 years of jail for being a member of a jihadist network, CNN reported.
A Belgian court had convicted Kriket in July 2015, along with Abdelhamid Abaaoud, the mastermind of Paris terror attacks that left 130 people dead. It has been widely speculated that Abaaoud was an operative of the Islamic State group, also known as Isis.