Two Israeli soldiers were killed in a Hezbollah strike on an army convoy near the Lebanese border. Another seven soldiers were wounded in the attack.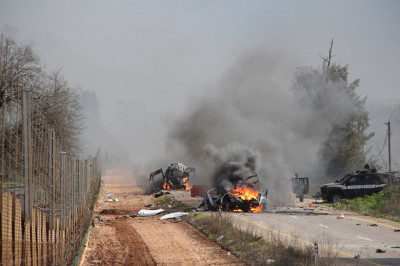 Israel's military responded to the anti-tank missile strike on the convoy with aerial and ground attacks on Hezbollah positions in Lebanon.
A Spanish United Nations peacekeeper was killed as Israel conducted air strikes after the attack.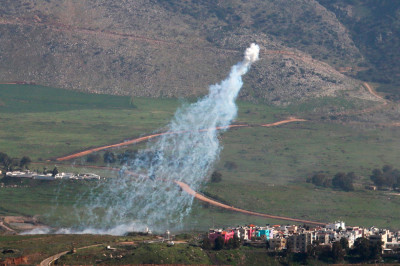 A retired Israeli army officer, Major-General Israel Ziv, said he believed the assault was an attempt by Hezbollah to draw Israel more deeply into the war in Syria, where Hezbollah is fighting alongside forces loyal to President Bashar al-Assad.
"Israel understands that we need to contain things," he said. "Israel needs to protect its interests but not take any unnecessary steps that may pull us into the conflict in Syria."
Prime Minister Benjamin Netanyahu, who has made security his top priority ahead of parliamentary elections on 17 March, said Israel was "prepared to act powerfully on all fronts," adding: "Security comes before everything else."
His office accused Iran of being behind what was described as a "criminal terror attack". Iran is a major funder of Hezbollah.
The Hezbollah missile was an apparent revenge attack for an Israeli air strike in Syria that killed senior Hezbollah members on 18 January.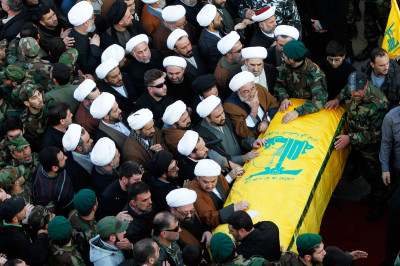 Tensions in the region, where the frontiers of Israel, Lebanon and Syria meet and militant groups opposed to Syrian President Assad are active, have been bubbling for months but have boiled over in the past 10 days.
The frontier has largely been quiet since 2006, when Hezbollah and Israel fought a 34-day war in which 120 people in Israel and more than 500 in Lebanon were killed.
In Beirut, celebratory gunfire rang out after the attack, while residents in the southern suburbs of the city, where Hezbollah is strong, packed their bags and prepared to evacuate neighbourhoods that were heavily bombed by Israel in 2006.