Israel is bracing itself for a possible attack by Hezbollah after killing a senior Iranian general along with several Hezbollah operatives on Sunday.
Although Israel has not officially confirmed it carried out the strike, an unnamed but senior security source told Reuters they had not known the general was present along with Hezbollah operatives, two of them senior leaders.
"We did not expect the outcome in terms of the stature of those killed – certainly not the Iranian general," said the source. "We thought we were hitting an enemy field unit that was on its way to carry out an attack on us at the frontier fence. We got the alert, we spotted the vehicle, identified it was an enemy vehicle and took the shot. We saw this as a limited tactical operation."
However, among the small convoy was Iranian Revolutionary Guard General Mohammed Allahdadi. News of his death provoked outrage in Iran.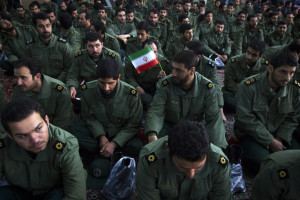 "These martyrdoms proved the need to stick with jihad," the head of the Revolutionary Guard, General Mohammad Ali Jafari, told Fars news agency. "The Zionists must await ruinous thunderbolts. The Revolutionary Guards will fight to the end of the Zionist regime... We will not rest easy until this epitome of vice is totally deleted from the region's geopolitics."
Israel now expects some form of response. An Iron Dome rocket interceptor unit has been moved close to the disputed border and civilians and troops close to the Golan Heights are on heightened alert.
Also killed in the strike - which according to UN monitors may have broken a ceasefire agreement - were Hezbollah commander Mohamad Issa and Jihad Moughniyah, son of Hezbollah leader Imad Mughniyeh who was assassinated in 2008.
"They are almost certain to respond," said the Israeli source, "We are anticipating that, but I think it's a fair assumption that a major escalation is not in the interest of either side."