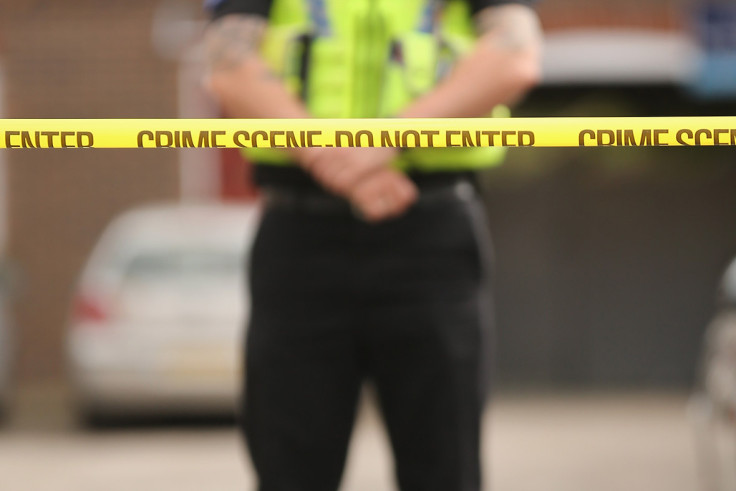 Two sheriff's deputies in Maryland were shot and killed on 10 February when a gunman opened fire at a Panera Bread restaurant at a busy shopping centre. The gunman, who was also killed during the shootout, was identified as 67-year-old David Evans. The identities of the slain deputies have not been released.
Officials said Evans had outstanding warrants in two states, including one for assaulting a police officer in Florida. The second arrest warrant was issued in Harford County, Maryland, Fox News reported. Hartford County Sheriff Jeffrey Gahler said that no bystanders were injured in the shootout.
"They're both two outstanding deputies who served the citizens of this county for 16 and 30 years respectively," Gahler said of the two deputies killed. The Washington Post reported the identities of the deputies were not released because the deputies' family members had not been notified of their deaths.
According to Fox News, the first shooting happened at a Panera restaurant in Abingdon, about 20 miles northeast of Baltimore. Fifteen-year-old Sophia Faulkner and her mother told reporters they saw the gunman prior to the shooting, describing him as "sketchy".
A sheriff's deputy was reportedly called to the fast casual restaurant when a report about someone causing a problem was called in. The deputy attempted to talk to the man but was shot in the head when he sat down and asked him how he was doing.
"I saw him fall back out of his chair and the blood starting coming out," Faulkner told Fox News. "I didn't know how to process it. My mom said, 'What's going on?' and I said, 'Get down, someone just got shot.'" The teen said "everyone started screaming" with bystanders running around to safety.
"I think the suspect took that action because he was wearing a police uniform," the sheriff said about the first deputy who was shot. "He certainly targeted him."
Gahler said that Evans fled, but witnesses gave officers a description and the direction he headed in. At least one deputy caught up with Evans and exchanged fire, leaving the deputy wounded and the suspect dead. Two more deputies, who fatally shot Evans, were placed on administrative leave pending an investigation. The sheriff said investigators believe Evans acted alone.