Tennessee boy, 11, guilty of killing neighbour, 8, after she refused to bring him her puppies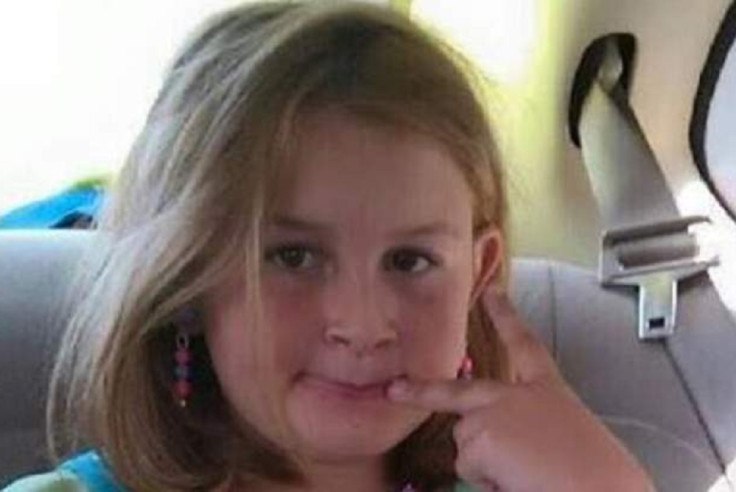 An 11-year-old boy from Tennessee has been found guilty of murdering his eight-year-old neighbour after she refused to bring him her puppies. The boy will now spend at least the next eight years at a juvenile facility after he shot and killed MaKayla Dyer outside her home in Tennessee.
Benjamin Nicolas Tiller shot the girl with a 12-gauge shotgun on 2 October, 2015. The single shot hit her above the chest and she died at the scene. Tiller has now been placed into custody by the Department of Children's Services until he reaches his 19th birthday.
Tiller lived in the same mobile home park as MaKayla . According to court documents, Tiller asked his younger neighbour and her 11-year-old sister to bring him their puppies.
When the girls refused Tiller told them he had "guns". He then left and returned with a 12-gauge shotgun and a BB gun. But the girls did not believe they were real weapons and started giggling at the boy.
The court documents as seen by local TV station WATE-TV, written by Judge Dennis Roach II, then revealed that Tiller, "then made certain the gun was loaded, cocked the hammer on the gun and shot the victim just above the heart at a downward trajectory".
MaKayla then fell backwards, "quickly lost consciousness, and was later confirmed dead". Horrifically her mother, Latasha Dyer, tried to console her daughter in her final moments. "The mother of the child knelt on the ground and picked her up, placing her child in her arms as she passed away," the judge added
Dyer said afterwards that her daughter was her "precious little girl". "No matter how bad of a mood you were in she could always make you smile," she said.
The boy, who was thought to have been trained to use firearms by his family, was said to have been bullying MaKayla by her mother. Dyer added: "When we first moved to White Pine, the little boy was bullying MaKayla and I had to go to the principal about him, and he quit, for a while. Then all of the sudden yesterday, he shot her."
His family denied this was true after the hearing, according to the TV station and Judge Roach concluded his order by saying Tiller was in "desperate need of help" but "a child who commits first-degree murder cannot be willy-nilly turned loose into society".
© Copyright IBTimes 2023. All rights reserved.