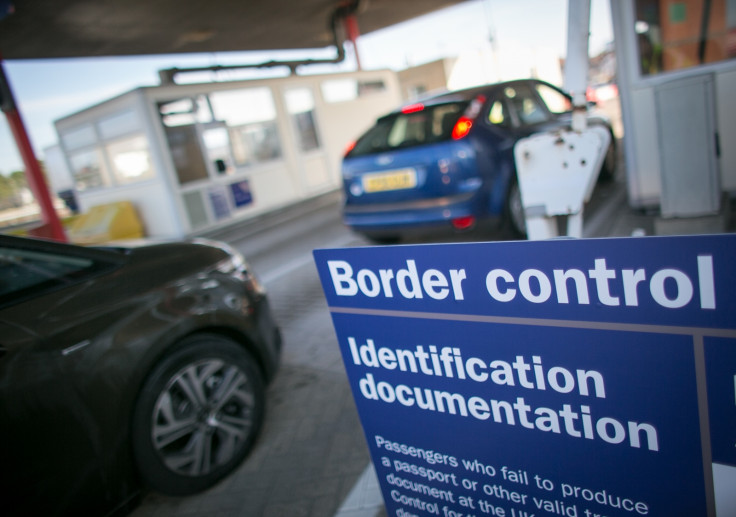 Two men are being questioned by border authorities on suspected people smuggling after they were rescued by lifeboats off the coast of Dover on Sunday, 19 June. The Royal National Lifeboat Institution (RNLI) sent out a boat after receiving reports that the men's vessel was in trouble around 8am on Sunday.
Sky News reports that the men were in a 4.5m long cruiser which was found to contain numerous empty life jackets. The vessel had encountered engine difficulties. It has now been seized.
The two men were taken aboard the lifeboat and are unharmed. The cruiser hit difficulties four miles north of Dover, in St Margaret's Bay.
The men are now being questioned by immigration authorities after being handed over to a Border Force cutter. The men are understood to be EU nationals.
The events near Dover come as calls increase for the UK coastline to be more routinely policed as top union official, Lucy Moreton, said the UK was facing a big offensive from people smugglers.
On 29 May, 18 Albanian migrants and two British men were rescued off the coast of Kent. The two men were charged with people smuggling.
"Wherever we tighten security in one place there will be another vulnerability," Moreton told the Press Association. "We tightened the security massively to stop people climbing into lorries and under cars, all those resources were thrown into the Channel ports, into Calais, into Dunkirk."
"That made those crossings become more difficult and it pushed that traffic elsewhere. They will go to smaller French ports and make container type crossings, or they will go and buy inflatables and try to cross the Channel," he said.