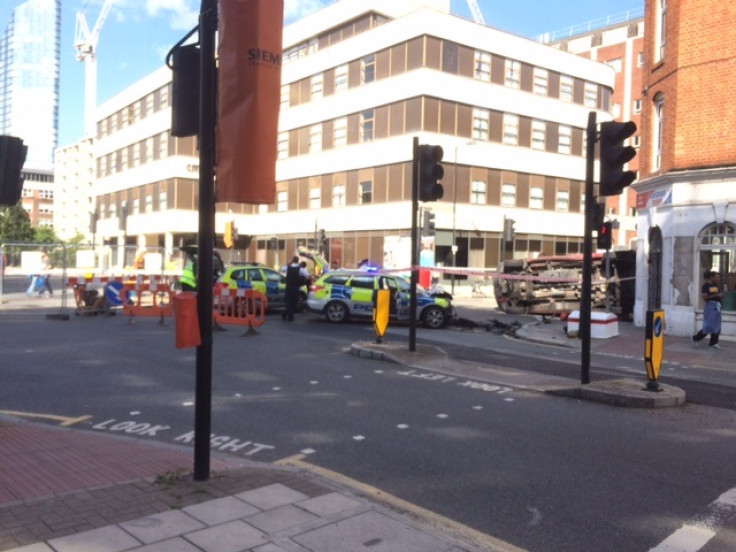 Two Met Police officers and a driver have been hospitalised after the vehicles they were in were involved in a high speed crash outside a hotel in north London. The police car smashed into a van along Lever Street, near Old Street, at approximately 2.30pm on Wednesday (7 September).
The impact of the collision sent the van flying onto its side while eyewitness photos from the scene appear to show the police car badly damaged at the front.
All three people involved in the crash have been rushed to hospital but there extent of their injuries are not yet known.
A Met Police spokesperson said: "A police car was responding to an emergency call when it was involved in a collision with a van. Two officers from the police car and the driver of the van have been taken to hospital. The extent of their injuries is not yet known." Roads in the area have been closed and and British Transport Police remain at the scene.