Teenage boy stabbed on way to school on north-east London high street
One witness said she saw a group of boys run off after another in school uniform fell to ground after attack.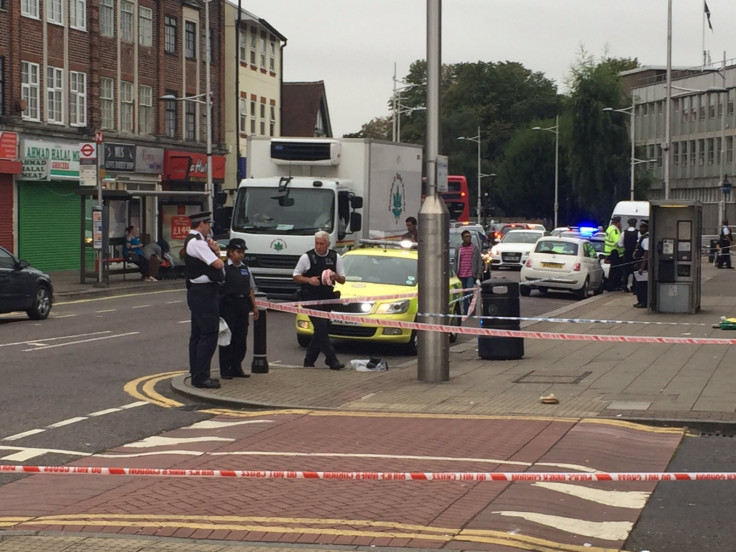 A 17-year-old boy was stabbed just metres from a north-east London police station as he walked along a busy high street on his way to school on Wednesday (7 September 2017). Police were called to Barkingside High Street at about 8.20am after reports of an attack outside a charity shop.
One witness, who was not named, said the victim was in a school uniform. They told the Ilford Recorder: "There was a group of young boys, and I think they were cycling. All I saw was a punch – I didn't see the knife – and then a black boy fell down. Another black boy ran off."
Police said the victim was taken to hospital with injuries not thought to be life-threatening.
A Met Police spokesman said: "Next of kin have been informed. A crime scene is in place. No arrests have been made and enquiries continue."
A London Ambulance Service spokesman said: "We sent an ambulance crew, a single responder in a car and an incident-response officer to the scene. We also dispatched London's Air Ambulance to the scene. We treated a man at the scene and took him as a priority to a hospital in east London."
Met Police officers were called to more than 9,000 knife crime incidents in London in the year ending April 2016. The attacks resulted in 1,623 victims under the age of 25, including 866 teenagers and 12 fatalities.
Mayor of London Sadiq Khan said shortly after being elected that he was "extremely worried" by a 16% rise in knife crime in the capital over the past two years. In July, his office announced £400,000 in funding for projects helping young offenders turn away from crime, as well as a City Hall Knife Crime Summit to "help stop young people from making the choices that lead them into violence".
© Copyright IBTimes 2023. All rights reserved.