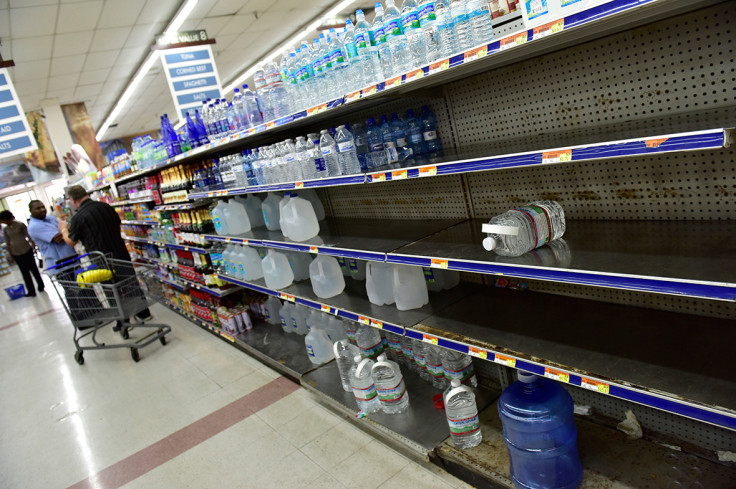 Two million people along the east coast of the US have been evacuated from their homes as forecasters predict Hurricane Matthew will increase its speed as it hits the Florida coast.
The Category 3 hurricane which has already carved a path of destruction through the Caribbean and killed at least 16 people is expected to develop to Category 4 as it hits the US' Atlantic coast.
ABC News reported Matthew is the strongest to have hit the Caribbean in nearly a decade. The US National Weather Service has advised the hurricane could result in "loss of life" and "immense human suffering".
It also warned inhabitants in the path of the cyclone to be prepared for "catastrophic damage" which could leave affected areas "uninhabitable for weeks".
The two million evacuatees have been forced to leave their homes across Georgia, South Carolina and Florida. In the same states those who have decided to remain are stockpiling supplies and boarding up their homes.
Hurricane Matthew will hammer parts of eastern Florida and other parts of the south-east coast starting Thursday (6 October) and continuing into the weekend. No matter how close the twister comes to the coast, forecasters are predicting major impact with massive coastal flooding.
"This is a dangerous storm. The storm has already killed people. We should expect the same impact in Florida," state governor Rick Scott was quoted as saying as Florida prepared for the cyclone.
In the Bahamas, Matthew hit in the early hours of Thursday, 100 miles south-south-east of Nassau, the nation's capital, which is located on New Providence Island, home to about 70% of the country's 250,000 people.
In Haiti, the poorest country in the western hemisphere, the true scale of the destruction caused by the hurricane remains to be seen. The southern portion of the island where the devastation was worst has been cut off to communication and traffic.
The Haiti government has estimated at least 350,000 people need assistance after the environmental disaster, which the UN's deputy special representative for Haiti, Mourad Wahba, has called the country's worst humanitarian crisis since its 2010 earthquake which killed more than 100,000.