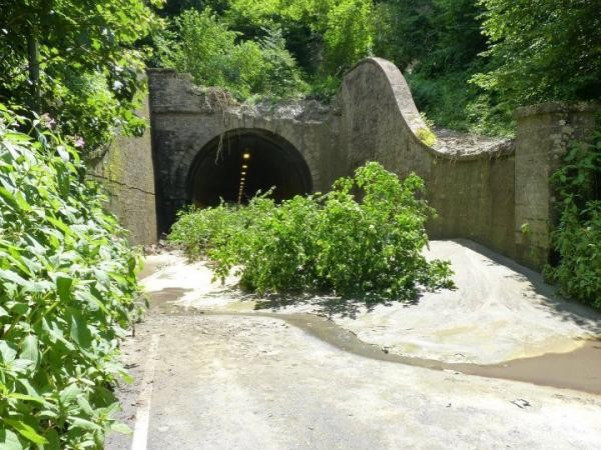 Police in Dorset have confirmed they have found a body in a car which lay buried beneath a landslide for more than a week.
The victim has been named as Rosemary Snell. A second body is also suspected to be inside the vehicle, which was excavated by emergency services from a mound of debris at the mouth of the Beaminster Tunnel.
The tunnel has been closed since 7 July, when a huge landslide cascaded over the lip of the tunnel and engulfed the road below. It is presumed that the car was buried in this landslip.
The car was first discovered on 16 July by firefighters working with Avon and Somerset police, who have been searching for two people, a man in his 70s and a woman in her 60s, for several days.
Using credit checks, police traced the pair to Beaminster, prompting the request for an excavation of the rubble around the tunnel.