Two skydivers killed during tandem jump after parachute deploys 'after impact'
The Federal Aviation Administration (FAA) is set to take over the investigation.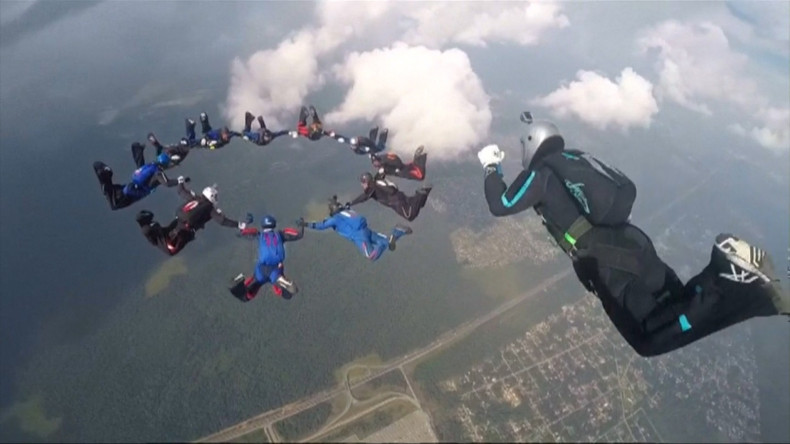 Two skydivers participating in a tandem jump have been killed after their parachute failed to open, according to US authorities. The victims, who have not yet been identified, were found in a vineyard in Acampo, California, on the morning of Saturday, 6 August.
Local reports indicate the victims were males in their 20s and it is currently believed one was an experienced instructor. The skydivers were jumping with the Parachute Centre skydiving school in the region. The bodies were located only a short distance from this location, officials said.
According to the AP news agency, eye-witnesses in nearby Sacramento said they did not see a parachute open.
San Joaquin County Sheriff's Office Lieutenant, Randy Johnson, said: "Deputies responded out to the scene and came across a tandem jumping pair that did impact the ground without their shoot deploying."
After an initial investigation, the police department believes the parachute did not open until after impact. Meanwhile, the owner of the Acampo-based skydiving school, Bill Dause, told KCRA-TV the instructor involved was an independent contractor, but had 700 jumps of experience.
He said: "The parachute failed to eject properly. We have no explanation why. The only thing it looks like is something may have gone out of sequence. That may have caused the problem".
Dause also told local media there was another malfunction on the same day. However, it was not serious. "I am always liable but I am not concerned. We didn't do anything wrong," he said. "It's a love of the sport. You keep going. You feel sorry for the people who can't participate any longer."
The Federal Aviation Administration (FAA) is now set to take over the investigation.
According to AP, this is not the first death to occur at the US parachute centre. Citing a report in the local Lodi News-Sentinel, a solo skydiver was killed in February this year after another parachute malfunction.