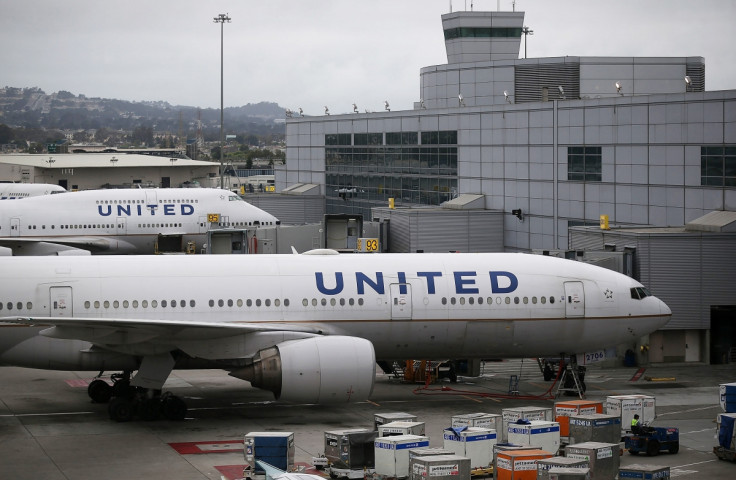 Two pilots have been arrested at Glasgow airport for allegedly trying to board their transatlantic flight to New York while drunk.
Concerns were raised about the state of the two United Airlines pilots as they tried to pass through a staff check-in at Glasgow Airport on their way to their transatlantic flight to Newark on Saturday (27 August).
Police were called and the 9am passenger jet was grounded, with some of the 141 passengers on the Boeing 757-200 seeing officers in the tunnel leading to the plane.
The two pilots, aged 35 and 45, were part of a three-man crew on flight UA162, according to the Sunday Mail.
Both are understood to have the rank of first officer with the airline, with the captain of the aircraft not believed to have been involved in the incident.
They are currently being held at Govan police station, a short distance from the airport, and are expected to appear at Paisley Sheriff Court on Monday.
Passengers took to social media to complain about having to wait hours for information on what was happening with their flight, with the aircraft only leaving Glasgow at 6.53pm that evening.
One Twitter user, Erin Richmond, tweeted: "@united what is going on with the Glasgow-Newark flight UA162? Police in the tunnel, very little information, been here for hours… information would be great as we've been here for over 6 hours."
United Airlines apologised to customers, with a spokesman saying: "The two pilots have been removed from service and their flying duties. We are cooperating with the authorities and will conduct our own investigation as well. The safety of our customers and crew is our highest priority."
A Police Scotland spokesman added: "We can confirm that two men aged 35 and 45 have been arrested and are presently detained in police custody in connection with alleged offences under the Railways and Transport Safety Act."
Glasgow's drunk pilots
It comes little more than a month after a separate incident saw two pilots for another airline arrested at Glasgow airport also on suspicion of being drunk moments before they were due to fly to Canada.
Staff reportedly raised concerns about the two Air Transat pilots' behaviour shortly before the Airbus A310, carrying up to 250 passengers, was scheduled to take off on 18 July to Toronto.
The pilots – Captain Jean-Francois Perreault, 39, and Imran Zafar Syed, 37 – were arrested under the Railways and Transport Safety Act 2003, which makes it an offence to operate or prepare to operate an aircraft while over a prescribed limit. They were bailed but ordered to surrender their passports.
Pilots are allowed 20mg of alcohol in 100ml of blood, less than half the limit afforded to motorists in Scotland and a quarter of what motorists in England and Wales are allowed to consume.
Any pilot or aviation staff convicted of exceeding the limit can be imprisoned for up to two years.