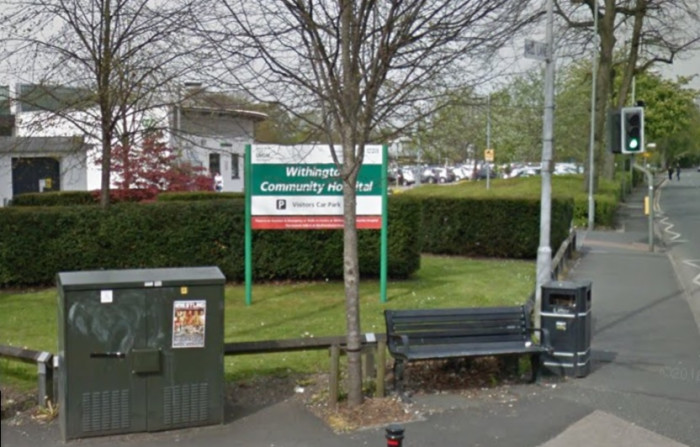 Two women have died after a car hit pedestrians outside a hospital in Manchester.
An 89-year-old man has been arrested on suspicion of causing death and serious injury after the incident which happened outside Withington Community Hospital around 2pm on Tuesday (7 March). Paramedics treated both women at the scene and they were taken to Wythenshawe Hospital and Manchester Royal Infirmary.
One woman was pronounced dead at about 5pm, the other an hour later at 6pm. The ages and identities of the women have not been released, although the Mail Online is reporting they were both in their 80s. It is not yet known if they were patients or visiting the hospital.

One patient who was attending an appointment told the Manchester Evening News: "All I could see was a bit of a commotion and I did hear a scream. I went in the hospital for my appointment and the next thing all hell broke loose. I was shocked when I came outside and saw all the police. I don't think I realised the severity of it at first."
In a statement released before news of the second fatality, senior investigating officer, Sergeant Lee Westhead said: "My thoughts go out to anyone affected by this tragic incident. An investigation has commenced to establish the circumstances.
"We are in the very early stages of the investigation and I would urge anyone who witnessed the collision, or saw the vehicle beforehand, to contact my team as soon as possible."
A police cordon was placed round a green Ford Focus with two burst tyres following the crash, the BBC reported. A number of bollards in front of the main entrance were also knocked over. The car was taken away by police investigating the incident. Anyone who witnessed the crash is asked to call the Serious Collision Investigation Unit on 0161 856 4741.