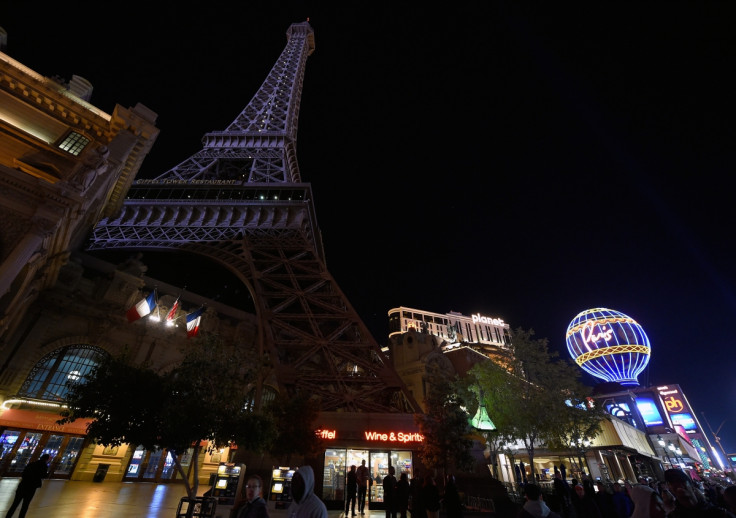 While the audience inside The Axis auditorium of Planet Hollywood Resort and Casino cheered the crowning of Miss Philippines as the new Miss Universe, chaos erupted outside on South Las Vegas Boulevard when a driver lost control of her car and mounted the pavement, colliding into a group of pedestrians.
One individual was killed and 36 injured in the road accident on 20 December. Las Vegas police Lt Peter Boffelli said of those injured, seven were in a critical condition.
The Clarke Country Fire Department released a statement saying: "At approximately 6.38pm, an individual drove on the sidewalk striking many pedestrians. Patients in critical condition were transported to both Sunrise and UMC."
Danita Cohen, a spokeswoman for University Medical Center in Las Vegas, confirmed 11 adult crash victims were brought to its trauma centre. The hospital mentioned most of those admitted were from Montreal, Canada.
According to witnesses, the vehicle drove up on to the pavement, sped through the crowd and then the driver fled from the scene but was later taken into custody. The strip was shut down following the accident.
The Las Vegas Metropolitan Police Department said a three-year-old child who was in the car was unharmed. Following her arrest, the female driver was administered a field sobriety test for possible drugs or alcohol.
Nevada Governor Brian Sandoval released a statement regarding the crash. "I have spoken with Sheriff Joe Lombardo and will remain in contact with him as this incident continues to evolve and additional information is released. The state stands ready to help and will provide any assistance needed to ensure the safety of our visitors and residents," he said.
"Kathleen [Sandoval's wife] and I extend our deepest sympathies to all who are affected by this shocking and tragic event. Additionally, I would like to thank the first responders and the medical professionals who are caring for the victims this evening."
Las Vegas Mayor Carolyn G Goodman took to Twitter to offer her condolences. She said: "What a tragedy... our prayers and thoughts are with all so innocently and tragically affected in tonight's strip crash."