Tyga and Blac Chyna hold garage sale of goods including $500 Egyptian statue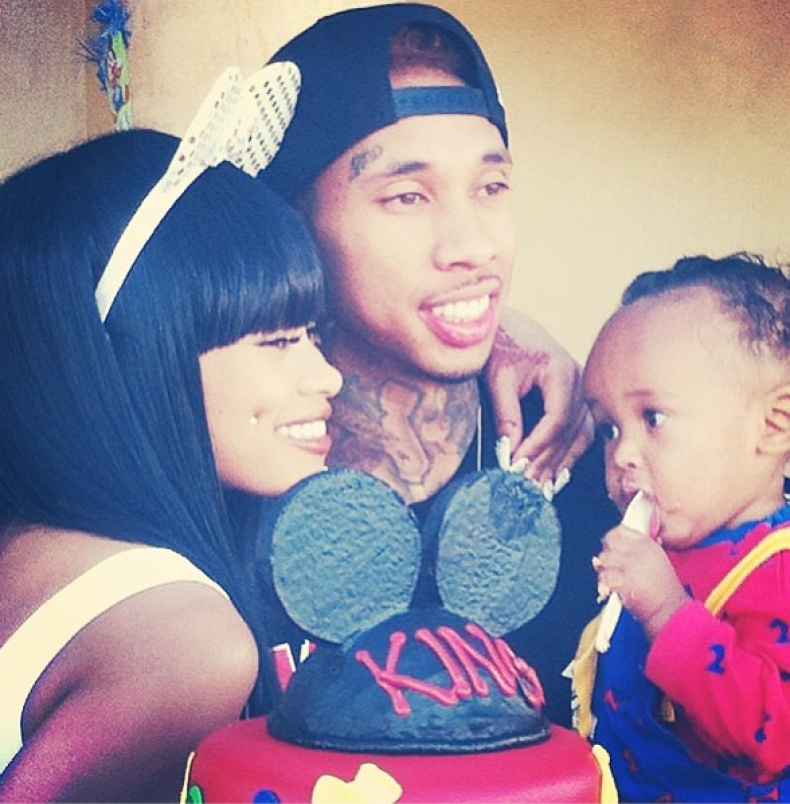 Tyga and Blac Chyna have both evidently moved on and even though they have a child together, the pair have decided to sell everything. They are holding a 3-day estate sale with the pricing ranging from £342 ($500) to £822($1200). They've included Tyga's Last King merchandise, Ms. Pac-Man arcade game, crystal chandelier, a marble table and a $500 Egyptian statue.
Tyga and his A-list celeb girlfriend Kylie Jenner seem to be on good terms. However the 18-year-old Keeping Up with the Kardashians star says that "she doesn't depend on a man". Jenner shared her views on feminism in an interview with Glamour magazine.
And when she was asked whether she considers herself a feminist, Kylie said: "I mean, of course I do, but I don't think I stand up in public that way a lot. Not that I don't feel things in my personal life, but yes: I do consider myself a feminist."
She added: "I'm a young woman, for one thing, and I don't depend on a man or anybody else. I make my own money and start my own businesses, and I feel like I'm an inspiration for a lot of young girls who want to stand on their own."
Things are also looking up since the Kardashian clan are finally making an effort with Rob Kardashian's fiancée Chyna. Rob's been spotted recently reconciling with his sisters after his family were not happy over his relationship with Chyna (who's ex is dating Rob's sister).
Khloe Kardashian became the most recent member to make-up with Rob Kardashian. The 35-year-old shared evidence of a reunion on the 28th of April, when she Snapchatted a photograph of herself and her brother holding hands together. Rob and Khloé disagreed over his relationship with Chyna earlier this year. Rumours have been circulating online, claiming that Blac Chyna's pregnant.