Rumours were afloat about Tyga dating Karlie Redd after the The Rack city hitmaker was spotted with the actress on 14 May, just days after splitting with Kylie Jenner. The 26-year-old rapper, however, has slammed rumours as he responded to a fan's tweet with: "Stop. Not w [with] her."
The Love & Hip Hop: Atlanta star was seen holding on to Tyga at Beyonce's concert held at the Rose Bowl in Pasadena, California. Redd has one child and is thought to be around 47 years old, more than twice Jenner's age.
Tyga and the 18-year-old teen star split just days ahead of the Met Gala held on 2 May. It has been claimed that the two split because Jenner was fed up after months of "fighting a ton over stupid petty bulls**t' [with Tyga]," a source told People magazine. The report also claimed that Tyga "made her feel insecure about their relationship."
A source told HollywoodLife that the rapper is still texting Jenner even after their split but the reality star has been ignoring his messages.
"Tyga's still texting Kylie a lot, he doesn't seem to have got the message that they are split," a source told the gossip site. "She hasn't been responding to all of the messages, but she feels a bit bad because he sounds like he's really missing her."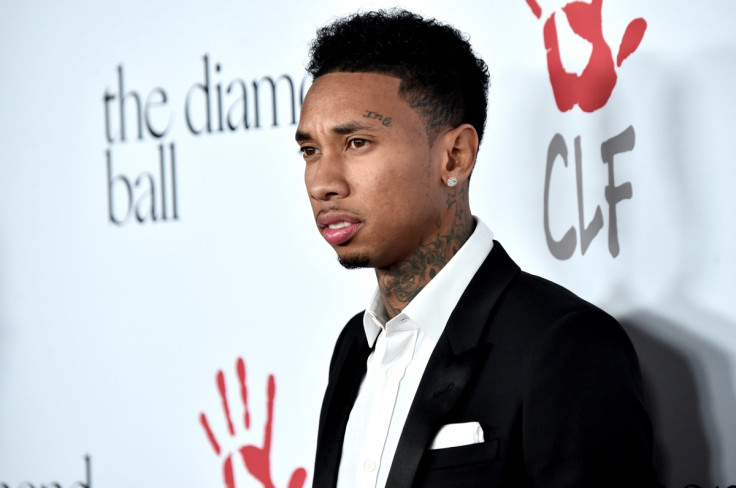 The former couple have not officially commented on why they broke up but the rapper told TMZ: "We're both just focused on our individual lives right now and sometimes things don't work out but I love her."
The pair began dating in 2014 but did not confirm their relationship until 2015.