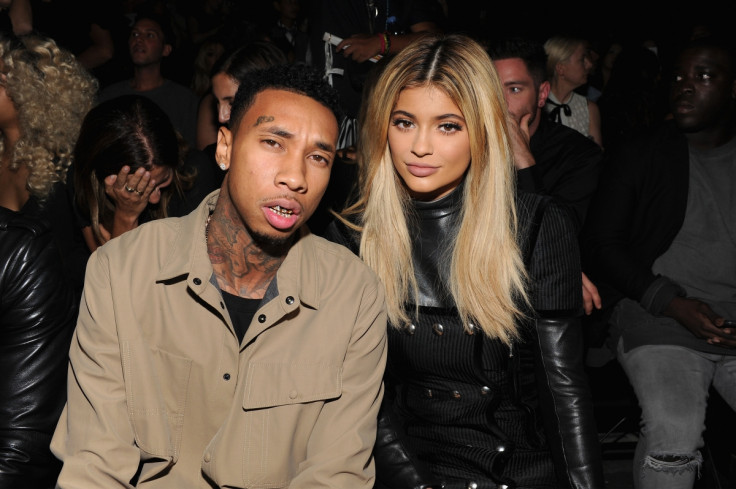 Tyga reportedly invited a model to lunch with his mother just days after his split from Kylie Jenner. The ex-couple's relationship has been on the rock since they started dating in October 2014. The two had split in November 2015 before getting back together.
According to TMZ, Tyga took his mother and the model to Mother's Day lunch. The rapper, however, has not revealed whether she is his new girlfriend. The rapper and Kim Kardashian's half-sister split just days before the Met Gala on 2 May, the website added. The duo were spotted at the event separately.
"They are no longer dating and he is ready to talk about it all," a source told HollywoodLife. "He's ready to do it through upcoming raps and he would also consider a book. He knows a lot and he knows that everyone from Kris [Jenner] down is scared about what he could and would say. They're hoping he doesn't spill some major family secrets."
Kourtney Kardashian reportedly is planning a massive girls party to celebrate Jenner and Tyga's split.
"Kourtney is very happy it's finally over between Kylie and Tyga. She always felt like Kylie deserved better. Kourtney is so happy she wants to celebrate," another source told the gossip site.
"Kourt has been reaching out to Jordyn Woods and Kylie's other close girlfriends. Kourt is planning for all the sisters and friends to get together for a party at their favorite spot, The Nice Guy, to celebrate Kylie being single for the first time in years," the insider said.
Blac Chyna and Jenner, who were said to be enemies, have been bonding since the 18-year-old split from her boyfriend. The feud between the two kicked off in 2014 when Tyga began dating Jenner after splitting from Chyna, who is currently engaged to Rob Kardashian.
"The minute Angela [Chyna] heard Kylie broke up with Tyga, she called to her congratulate her. Angie was very upbeat and energetic. She wanted to convey to Kylie that she's the winner and that she will be better off with Tyga out of her life. Angie also told her 'Tyga ain't nothing to be crying over,'" another source told the gossip site.