Tyga speaks out about break up with Kardashian sibling Kylie Jenner
Kylie Jenner's already been spotted hanging out with the Canadian singer Party Next Door, while her ex-BF Tyga is now said to be dating a model, after reportedly splitting up with Jenner just before the Met Gala last week. Tyga spoke out about his break-up with the Kardashian clan member, while Kylie still keeping silent about their relationship. According to the Daily Mail, the pair were in a bitter feud leading up to the Met Gala.
Tyga revealed to E! News that he was good, considering he had just broken up with the Keeping up with the Kardashian star after two years. He said, "Just another day and working hard and trying to get to that next level and achieve big things and evolve." According to E! News an insider said that "it was a long time coming."
According to People, an anonymous source said that Jenner, 18, had reached her boiling point after months of "fighting a ton over stupid petty bulls***" with the rapper. The 26-year-old Rack City hit-maker "made her feel insecure about their relationship" and she's "caught him lying and talking to other girls behind her back before".
Sources told TMZ on Thursday that while the couple have broken up in the past that "this time there's no going back."
"He was lying repeatedly to her face and she just couldn't take it anymore," the insider continued to People. "She couldn't trust a word he said." The leak added, "She was over it."
Kylie and Tyga started dating in 2014, but didn't go public with their romance until late 2015.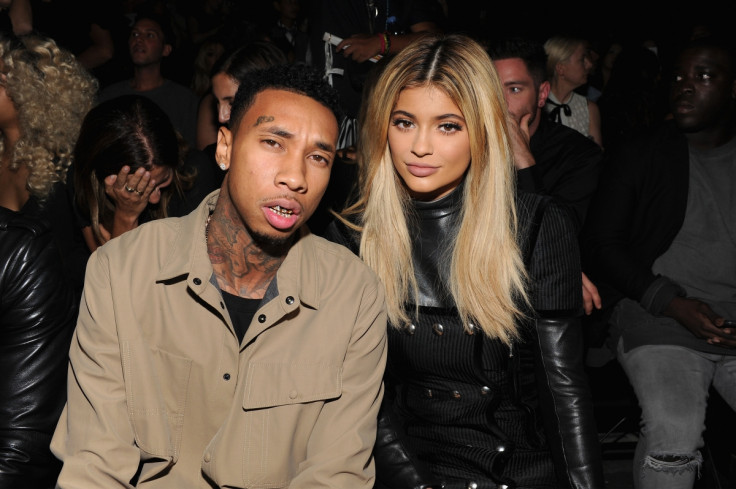 The break-up is a little bit awkward as Kylie's half-brother, Rob Kardashian, is having a baby with Tyga's baby mother Blac Chyna. The pair started dating in January and announced their engagement just months later on 5 April<sup>.
"It shook up Kylie and Tyga's relationship," a family insider told People. "It was definitely uncomfortable and there were plenty of hurt feelings on Kylie's part."
Tyga and Chyna share three-year-old King Cairo Stevenson together, who was born in October 2012, and the couple split in 2014, just before Tyga hooked up with Kylie.
© Copyright IBTimes 2023. All rights reserved.