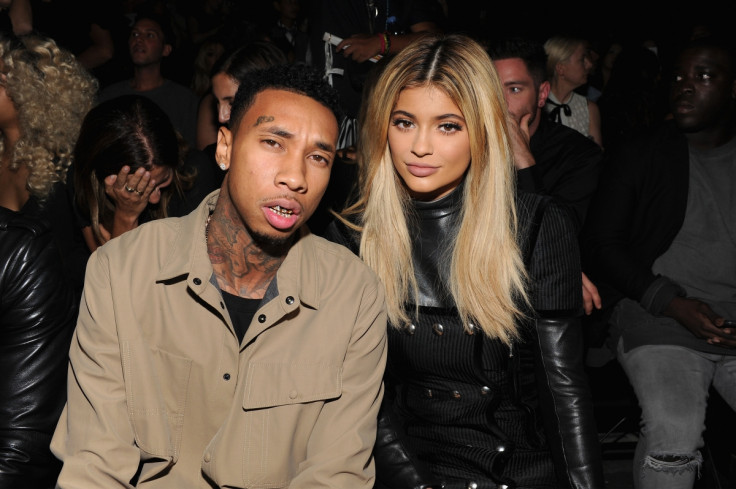 Kylie Jenner has been reportedly ignoring her former boyfriend Tyga's text messages following her rumoured split with the rapper just head of the Met Gala held on 2 May. The two started dating in 2014, but only confirmed their status in late 2015.
"Tyga's still texting Kylie a lot, he doesn't seem to have got the message that they are split," a source told HollywoodLife. "She hasn't been responding to all of the messages, but she feels a bit bad because he sounds like he's really missing her.
The 18-year-old reality TV star is apparently focusing on her career since her split from the Rack City hit-maker. The source continued: "But for the moment, she's sticking to her guns and has so much going on in her life professionally that she isn't thinking about Tyga or getting with anyone else."
Jenner was recently spotted with Jahron Brathwaite better known as Party Next Door, sparking dating rumours, while the 26-year-old rapper is believed to be dating another model. According to TMZ, Tyga took his mother and the model to Mother's Day lunch. However, there is no confirmation whether the rapper is dating the model.
The celebrity gossip site also reported that "this time there's no going back for [Jenner and Tyga]. He was lying repeatedly to her face and she just couldn't take it anymore," an insider told People magazine. "She couldn't trust a word he said. She was over it."
Meanwhile, the Kim Kardashian's half-sister shared a photo on Snapchat, confessing that she wants to know her real self. "Kylie Jenner is who you see on Instagram, but I am not Kylie Jenner," she wrote.
When Khloe Kardashian asked who the real Kylie is, the reality TV star replied: "The real Kylie Jenner is sensitive... [She's] weird... and I don't know. I love really hard."
She posted another comment: "The reason why I don't really talk on Snapchat that much or show my personality a lot is because when I do, you get vulnerable and people make fun of you."