Tyler Perry: My Anger When I Found Mother Lied About Father's Identity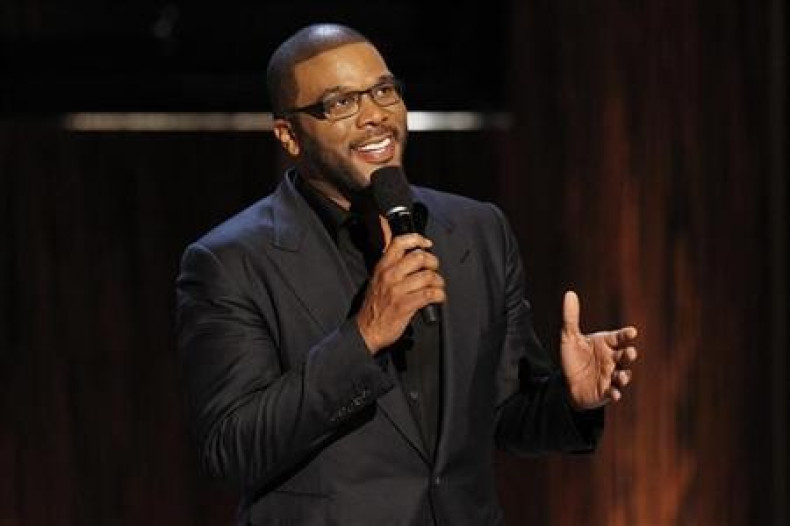 Tyler Perry has revealed his anger after discovering that he was not the biological son of the man who had raised him.
The writer and producer admitted that he was hurt and disappointed that his late mother had lied to him about his father's identity for most of his life.
"I love my mother to death, but she lied to me," he told an audience during his recent appearance at the Women's Empowerment 2014 event in Raleigh, North Carolina.
The 44-year-old star went on to confess that believed that violent Emmitt Perry Snr was his biological father until he took a DNA test with his brother and found out the truth.
Perry, who is behind box office hits such as Diary of an Angry Black Woman and Why Did I Get Married?, has previously opened up about the physical abuse he suffered at the hands of his father.
The regular beatings, which were so severe that he would black out, led him to attempt suicide at the age of 10.
"His only answer to everything was to beat it out of you," Perry once said.
Perry, who is now searching for his true father, concluded his talk by encouraging event-goers to be honest with their children.
"Some of you have secrets that your kids need to know," he said. "Let the chips fall where they may. For the peace of that person, let them know."
Perry is promoting his latest film, Single Mom Club, which ranked No 5 at the box office on its opening weekend.