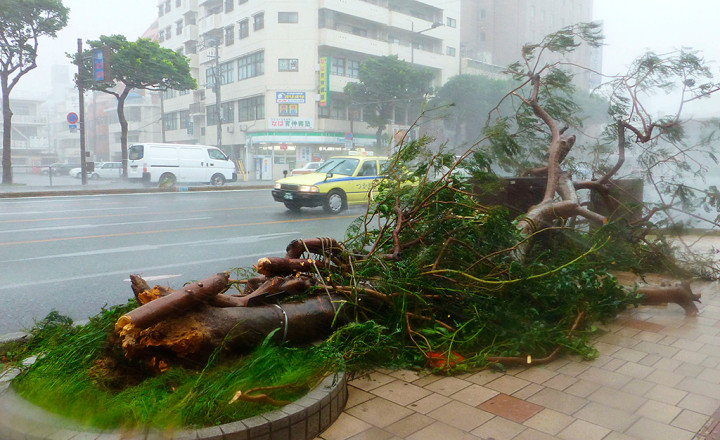 Typhoon Neoguri is heading towards the island of Kyushu and mainland Japan after leaving two dead and homes destroyed on the southern Onikawa islands and Ryukyu Islands.
The storm, which has weakened since hitting Onikawa, is expected to reach Kyushu early on Thursday (10 July) and while its winds have dropped somewhat, experts are warning of flooding and landslides due to the rainfall it will bring.
Kyushu, where the city of Nagasaki sits, is expecting to have as much as 12 inches of rain in just 24 hours. The island has been experiencing heavy rain for almost a week, with flash floods already affecting the area.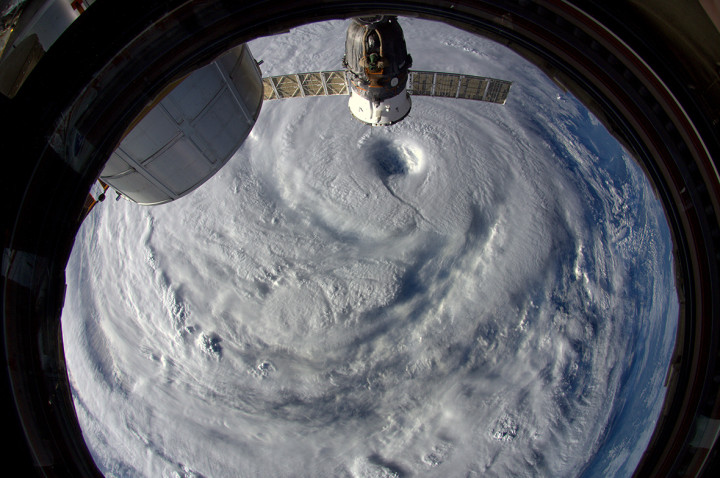 "A stalled stationary front over the island has been bringing flooding rains to Kyushu since Thursday; Ushibuka (in far southwest Japan) picked up 14.72 inches of rain over the past 48 hours," meteorologist Jeff Masters wrote for the Weather Underground.
"Nagasaki had upwards of eight inches of rain on Thursday. With the soils already saturated from these heavy rains, the torrential rains from Neoguri are sure to cause significant flooding on Wednesday and Thursday.
"Ocean temperatures will cool and wind shear will rise as Neoguri approaches Japan, weakening the storm, and Neoguri is likely to make landfall as a strong tropical storm or Category 1 typhoon. At this intensity, major wind damage would not occur; flood damage from heavy rains will be the main concern."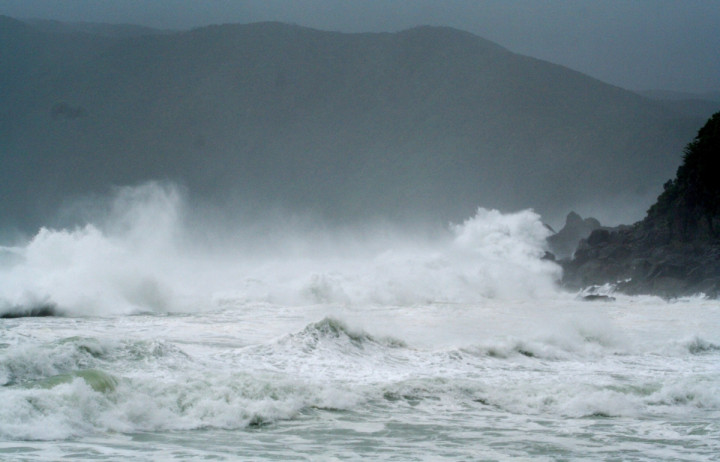 A report by The Weather Channel also highlighted the risks of landslides: "The forward motion of the storm is expected to slow down temporarily as it approaches the mainland.
"Very heavy rain, some wind damage, power outages, and at least some storm surge flooding on west and south-facing shorelines of Kyushu and Shikoku are anticipated as Neoguri moves through. Landslides are a major concern given the rugged terrain of the main islands.
"Heavy rains from an unrelated system have been drenching Kyushu, the southwestern-most of Japan's four main islands, in recent days ... with over six inches of rain falling in three hours."
Neoguri will reach areas of mainland Japan within the next 48 hours and is expected to weaken further before reaching Tokyo.