On 15 February, two of Britain's most important heavyweight boxers will fight in the same ring at the Copper Box Arena in Stratford, east London. They will not, however, be fighting each other. Not yet.
The colourful giant Tyson Fury, 6ft 9in, will take on the hard-hitting yet little known veteran Joey Abell (29-7, 28 KOs)on the undercard.
His most important British rival, the stout yet formidable Dereck Chisora, will fight the veteran American contender Kevin Johnson (29-4, 14 KOs) in the headline bout of the evening.
Both men share a history as they fought in 2011 in a 12-round contest where Fury emerged the victor.
Fury also fought Johnson in 2012, and beat the wily veteran whom Chisora fights on Saturday night.
They also have bad experiences of the ex-heavyweight champion David Haye and are shaping the immediate direction of their careers in his shadow.
Chisora fought the cocky Londoner in 2012 and lost the bout over five pulsating rounds.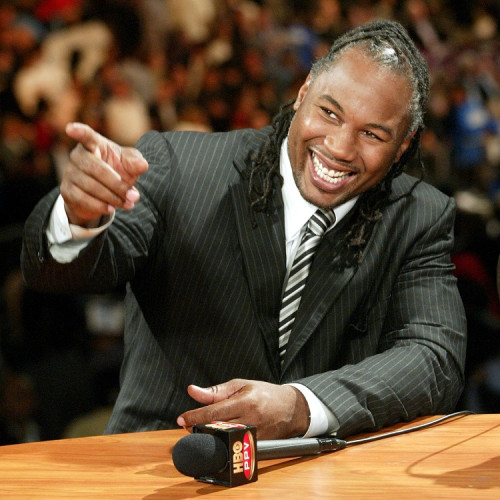 Meanwhile, Fury was scheduled to fight Haye but the bout was terminated due to Haye's injuries and subsequent media speculation that Haye's career as an elite fighter might be over.
As a result, Fury has been inactive for 10 months while Chisora has improved, building up a string of victories.
His conditioning, defence and attitude as a fighter are better than when he fought Haye.
Both boxers want to secure a fight with Wladimir Klitschko, the younger of the two Klitschko brothers.
Chisora fought the older brother, Vitali, in 2012 and lost, but knows what is like to fight at world level, while Fury is yet to have this experience.
Keep Your Eyes on the Prize
In boxing, a fighter must focus on one bout at a time as it only takes one lucky punch to alter the direction of a career.
Chisora and Fury know they have to get past their adversaries to face each other in a summer showdown for a world title eliminator.
Fury will probably want a spectacular knockout. He is big, powerful and reckless, as evidenced by his most convincing performance to date, a seventh-round stoppage of former world champion Steve Cunningham in Madison Square Garden, New York, in April 2013.
He was knocked to the canvas by the much smaller man before he walked away with the win.
Meanwhile, Chisora will have to work hard and probably grind out a unanimous decision against Johnson, who is a tall and rangy boxer who knows how to use his height and reach.
If they both win, they will meet again this summer in the biggest heavyweight clash in Britain for years.
The encounter would probably take place at a football stadium and tickets would sell very quickly.