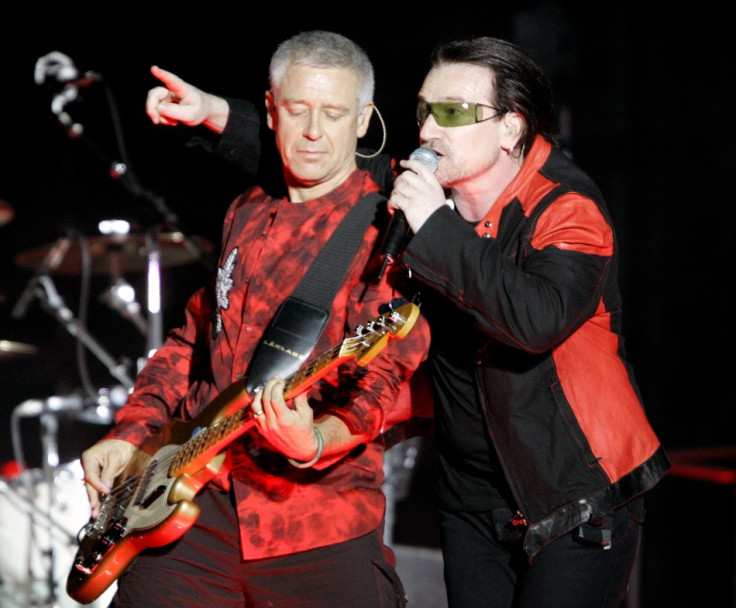 A former personal assistant of U2 bassist Adam Clayton is on trial for the alleged embezzlement of €2.8 million (£2.2m) of his funds.
Carol Hawkins, 48, of Lower Rathmines Road, Dublin has pleaded not guilty to more than 180 counts of theft from a selection of the musician's bank accounts between 2004 and 2008.
The Dublin Circuit Criminal Court heard today that Hawkins, who was initially employed as Clayton's housekeeper before being promoted, managed to earn his trust before stealing millions from him.
During the 16-years that she worked for the 52-year-old star, Hawking earned up to €48,000 a year and lived rent free at his home.
Prosecution barrister, senior counsel Colm O'Briain, told the court how Hawkin' had started stealing from her boss after Clayton appointed her as signatory to a number of his bank accounts.
O'Briain said: "Mr Clayton employed Ms Hawkins from 1992. She lived in his own house for 13 or 14 years, he placed a substantial amount of trust in her.
"Trust developed. He is no different from anyone else in respect of that. He is as entitled as any other to place his trust in people, to rely on that trust and to not go about his life thinking the worst of people."
Hawkins is said to have made a single withdrawal of €310,000 on one occasion alone in 2007.
While the other alleged transactions ranging from €1,000 to €36,000 were made over the four-year period.
Dressed in a dark jacket and white shirt, Clayton sat at the back of the court as the prosecution opened its case.
He is expected to be called as a witness as the trial progresses.