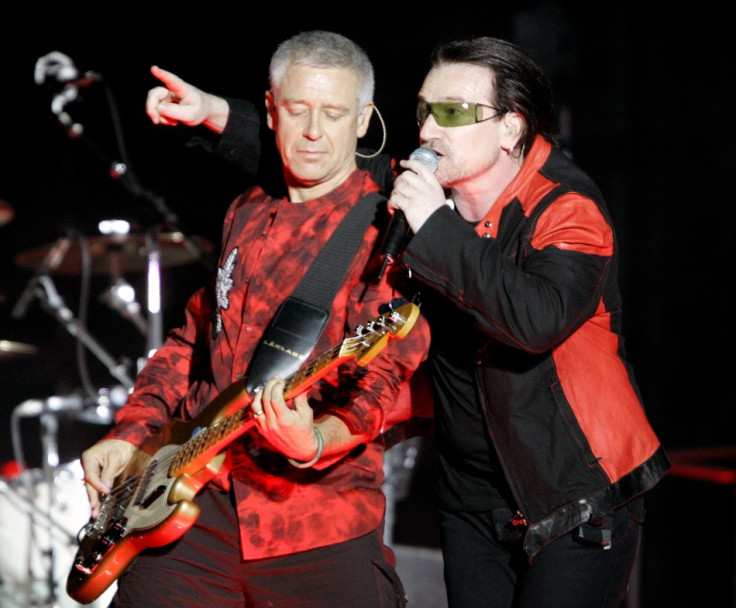 The former personal assistant of U2 star Adam Clayton has been sentenced to seven years in prison after being found guilty of embezzling 2.8m euros (£2.2m) of his money.
Carol Hawkins, 48, of Lower Rathmines Road, Dublin, was convicted of 181 counts of theft from a selection of the bassist's bank accounts between 2004 and 2008.
After more than five hours, the jury at the Circuit Criminal Court in Dublin returned an unanimous verdict on each individual.
The 48-year-old protested her innocence throughout and pleaded not guilty to stealing from her former employer.
During the trial, the court heard that Hawkins, who was initially employed as Clayton's housekeeper before being promoted, managed to earn his trust before stealing millions from him.
She worked for the 52-year-old star, Hawking earned up to €48,000 a year and lived rent free at his home.
Prosecution barrister, senior counsel Colm O'Briain, told the court: "Mr Clayton employed Ms Hawkins from 1992. She lived in his own house for 13 or 14 years, he placed a substantial amount of trust in her.
"Trust developed. He is no different from anyone else in respect of that. He is as entitled as any other to place his trust in people, to rely on that trust and to not go about his life thinking the worst of people."
Hawkins has been freed on bail and is now awaiting her sentencing.