Uber in Africa: How Kenya's 'boda-boda' bikers are taking on the world's biggest taxi firm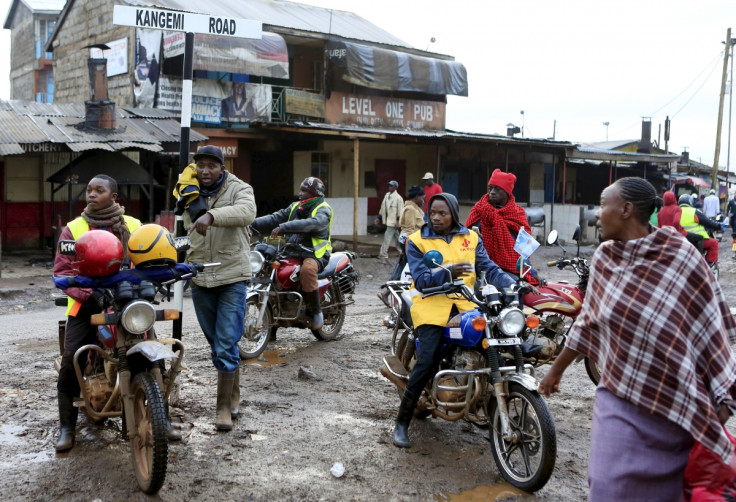 Uber tends to spark protest wherever it goes, and Africa has been no exception. Since its arrival in Kenya, Uber drivers have been assaulted, passengers harassed, and cars torched. But the biggest threat to the company's bottom line may not be angry taxi drivers but motorcycles.
East Africa is witnessing a boom in Uber-style apps for motorcycle taxis (locally known as boda-bodas), which promise to be significantly cheaper than Uber rides and much more convenient. Never-ending traffic jams are a fact of life in capitals like Kampala or Nairobi; last year hundreds of Kenyans got stuck for 19 hours after Nairobi's roads turned into a parking lot. During hellish rush hour, moto-taxis are the fastest way to get around.
Their main caveat, however, is safety. According to the World Health Organization, Sub-Saharan Africa has both the highest road fatality rate and highest motorcyclist death rate in in the world. A study conducted at Mulago National Referral Hospital in Kampala, Uganda, found boda-bodas are responsible for 75% of all trauma caused in road traffic collisions.
Meanwhile in Rwanda, a person is 365 times more likely to have a traffic related death than in the United Kingdom. The Kigali City Council estimates that 80% of traffic accidents involve motorcycle taxis.
Moto-taxi apps hope to attract users by promising convenience, without compromising safety. Uganda-based startup Safeboda trains its boda-boda drivers in road safety and partners with the Red Cross to teach them first aid. The app acts like a phone book allowing users to hail a taxi on their smartphones but the company also provides its drivers with protective gear like full-face helmets.
Safeboda's fleet of 460 drivers is currently providing 7,000 rides a day, which means the sight of their branded orange helmets is becoming commonplace in the streets of Kampala.
"Safeboda has made me a better motorist," says Moses Musinguzi, a driver with six years of experience who began using the app 18 months ago, "and I have almost doubled the number of clients."
In neighbouring Rwanda, another startup called SafeMotos is taking safety into the digital sphere by using the gyroscope inside drivers' smartphones to monitor their driving habits – from average speed to how hard they brake. The information is then processed by vehicle telematics used by insurance companies and shown on the drivers' profiles. The safer the driver, the more work they get. "We are aligning the consumer demands with the drivers interest," says Peter Lloyd, the company's co-founder.
Investors are showing interest. Safebodas recently raised £160,000 in funding from the London-based Global Innovation Fund. And Safemoto is already planning its expansion to other cities like Kisumu, in Kenya, or Douala, in Cameroon. Maramoja, an Uber-style app developed in Nairobi, is also entering the moto-taxi space.
"We realized bodas are such a big market," says Maramoja's CEO Jason Eisen "they just need safer practices." The app uses the client's contacts and social media connections to find drivers through people they trust. They recently finished their first moto-taxi trial - for half the price of a car ride - and are getting ready to re-release the service in summer.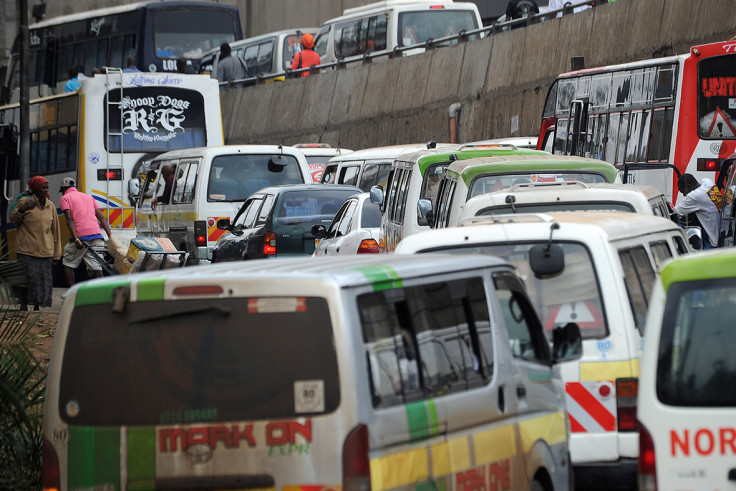 Vehicles stuck in a traffic jam in Nairobi, Kenya
Tony Karumba/ AFP
Yet there are many challenges to scaling up. The boda-boda community is highly unregulated, compared to conventional taxis, and that makes it difficult to find reliable drivers and build product awareness.
There are also technical problems to be solved, like having to provide drivers with smartphones and then keeping the phones charged on bikes - Maramoja found many drivers went offline after being hailed so they are now experimenting with portable batteries.
Chipping away at Uber's monopoly is going to be an uphill battle, says Mbwana Alliy, Managing Partner at Savannah Fund, a seed capital fund specializing in Sub-Saharan Africa. "Uber has too much momentum to be dislodged. Anything that doesn't represent a revolutionary innovation won't survive."
Things could get even more competitive if Uber decides to roll out its own moto-taxi version, "UberMoto", which they have just begun testing in Bangkok. Still, the entrepreneurs behind these local apps trust that being developed in Africa and having first-hand knowledge of their market will give them enough of a competitive advantage to survive a battle with the £34bn Uber.
So far, none of the boda-boda app drivers have suffered from violent attacks like the ones Uber experienced in Kenya because they don't require exclusivity from their drivers. Unlike Uber, Maramoja doesn´t make users pay for time in transit but instead divides the city into areas and provides flat rates from one zone to another, regardless of how long it takes to get there.
Safemotos operates mainly in cash, since credit cards are still rare in Uganda, and Safeboda has ditched conventional maps. Local drivers often have trouble navigating because they don't know the street names, so the app guides them to the client using the nearest available landmark. "Uber is a mammoth," says Lloyd, "but they'll never understand Africa like we do."
---
Laura is a foreign correspondent based in Nairobi, Kenya, writing on issues of development and migration
---
© Copyright IBTimes 2023. All rights reserved.