Uber CEO Travis Kalanick indicted in South Korea, China city vows crack down
South Korea indicts Uber Technologies' local subsidiary for violating a law governing public transport.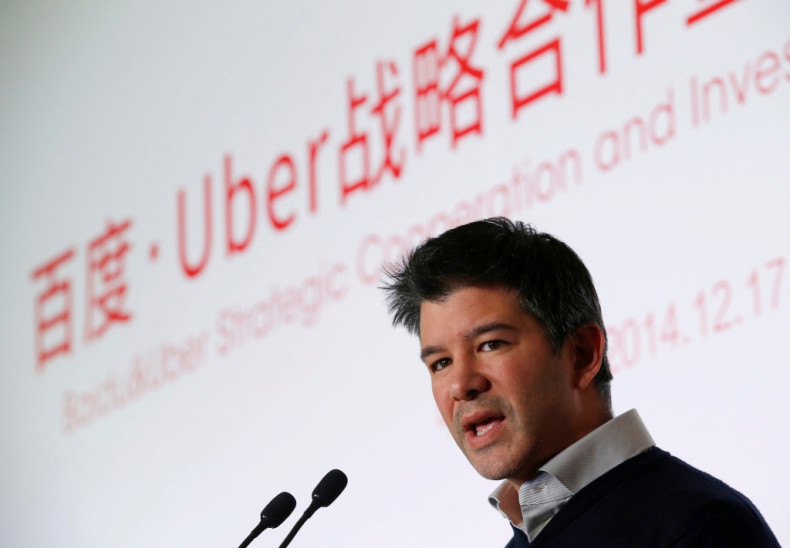 South Korean prosecutors have indicted the local subsidiary of Uber Technologies for violating a law governing public transport, and China's largest municipality has vowed to crack down on its services, the latest instances of government scrutiny of the proponent of the namesake ride-sharing app.
The Seoul Central District Prosecutors' Office issued an indictment - which also named Uber chief executive Travis Kalanick - for violating a law prohibiting individuals or firms without appropriate licences from providing or facilitating transportation services, Yonhap News Agency reported on 24 December.
Prosecutors will not make any arrests as part of the indictment, Yonhap said. The penalty for breaking the law in question is a maximum fine of 20m won ($18,135/£11,681/€14,893) or a prison sentence of up to two years, the news agency added.
Pursued by Reuters, the prosecutors' office refused to comment on the Yonhap report. An Uber spokeswoman was checking the veracity of the report and said services were functioning as normal.
Uber will cooperate fully and is confident the courts in South Korea will uphold a "fair and sensible judgment," the firm said through public relations representative Insight Communications.
China crack down
In China, the southwestern city of Chongqing will "strike harder" at those who operate illegal transportation services using car-booking software such as Uber, a statement posted on the website of the transportation commission said.
Uber is "actively communicating and seeking clarification" from the municipal government, it said in an e-mailed statement.
Business model
The Uber app bridges a passenger and a driver [who does not necessarily have a taxi licence] immediately. The company keeps 20% of the fare for itself, while the driver takes the remainder.
Uber Technologies's business model has come under fire in several countries over concerns that the US-based company and its drivers are not properly licensed.
On 22 December, the Chinese mainland mega city said it was probing the legality of Uber's business model that uses private drivers. It said private drivers operating without a commercial licence will be "classified as illegal behavior".
The Chongqing government also said it will fine unlicensed drivers operating via car-hailing services 30,000 yuan (£3,107) to 100,000 yuan. It did not state any action against car-hailing service providers that day.
In Taiwan, the transport ministry said on 22 December that Uber was licensed to provide information services rather than transport. As such, the ministry was investigating whether it has the authority and enforcement capabilities to block access to Uber's website and mobile apps.
China raid
Last week, Seoul's city legislature passed a measure to fine Uber drivers not registered as taxi drivers, and offer financial reward for those reporting such drivers.
Meanwhile, the official China News Service reported last week that law enforcement officials had raided a site used by the firm to train new drivers.
Apart from bans in cities around the world, the San Francisco-based Uber has faced accusations of violating user privacy and has had to tighten screening after a driver in India was arrested for rape.