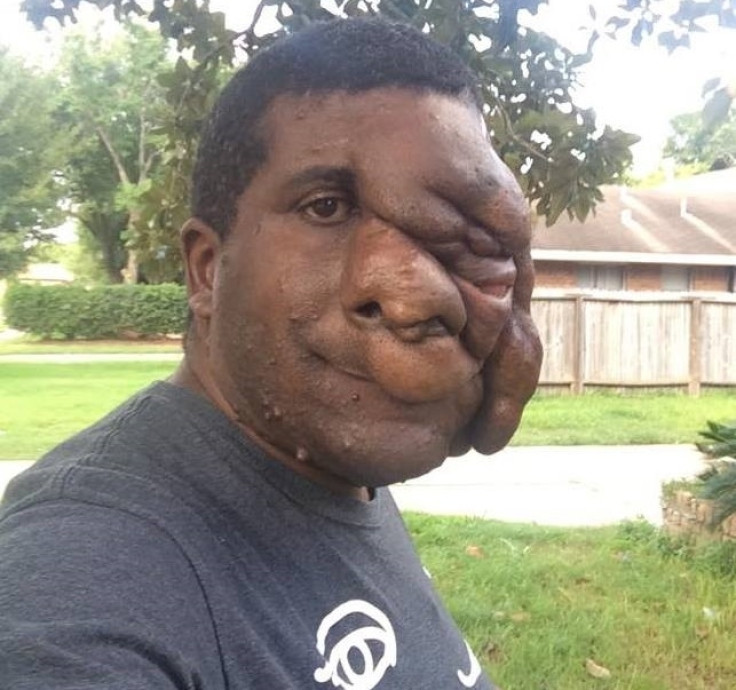 Uber has apologised to a man who suffers from a rare genetic disorder that causes tumours to appear all over his face after one of their drivers allegedly refused to give him a ride because of how he looks.
Houston resident Reggie Bibbs, who has neurofibromatosis, is considering taking legal action against the company after believing he was discriminated against because of his appearance.
He said he had booked an Uber to take him to the Texas Medical Center as he need blood work done. However, Bibbs said that after making eye contact with the driver who pulled up, the man drove away and cancelled the trip.
Speaking to ABC's Eyewitness News, Bibbs said: "I saw him pass by. He looked right at me. He was going real slow. He just passed the house.
"I could see the brake lights on. He went a couple of houses down. He turned around and came back by the house again."
He added: "I'm looking at him. He's looking at me. He just keeps going down to the end of the street. When he got to the end of the street, I got a message that said unfortunately your driver cancelled. That was it. There was no explanation."
Bibbs said the incident left him embarrassed and is urging the company to offer sensitivity training to all their drivers. The 52-year-old works with the Courageous Faces Foundation, which aims to raise awareness and change perceptions for those suffering from physical deformities.
In a statement, Uber said: "The situation described here is unacceptable and has no place on the Uber app or any place.
"We apologise to Mr Bibbs for the experience reported to us and we have been in contact with the driver to re-emphasise Uber's Community Guidelines, which prohibits any form of discrimination on the app."
Uber said any driver to have violated their discrimination will lose access to the app.