Uber wants to offer a fleet of on-demand flying cars within the next decade. The electric vehicles will be capable of vertical takeoff and landing, and will travel at up to 150mph hour for 100 miles at a time.
The plans are the brainchild of a new company division called Uber Elevate, and are outlined in a 99-page white paper published by Uber on 27 October, along with a Medium essay written by Jeff Holden, the company's chief product officer.
"Imagine travelling from San Francisco's Marina to work in downtown San Jose – a drive that would normally occupy the better part of two hours – in only 15 minutes," Holden writes, explaining how the average San Francisco resident spent 230 hours commuting to work and back in 2015, adding up to half-a-million lost hours every day.
Drawings by Uber show a vehicle shaped like a glider, but with six helicopter rotas fitted to the wings and fuselage. With a glass canopy covering a cockpit with space for three passengers and their pilot – even Uber isn't trying to see a world with autonomous flying cars, yet. Using multiple rotors cuts down on noise pollution and gives the vehicles a degree of redundancy if a motor were to fail.
On-demand aviation, Holden says, "has the potential to radically improve urban mobility, giving people back time lost in their daily commutes." VTOL [vertical takeoff and landing] aircraft do not need to stick to fixed routes, Uber says, unlike taxis, buses and trains, and they don't rely on huge runways and taxiways like aeroplanes.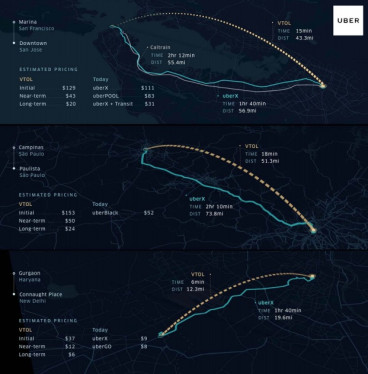 Although it sounds like a helicopter shuttle service for the wealthy, Holden believes the cost can be brought down significantly.
"We believe that in the long-term, VTOLs will be an affordable form of daily transportation for the masses, even less expensive than owning a car."
The UK's High Speed Two (HS2) rail project connecting London and Birmingham is highlighted by Holden as an example where on-demand aviation from Uber Elevate would make more economic sense. HS2 is projected to cost over £200m per mile; Holden says: "Our point is that new technology can create options for transportation infrastructure that are far lower cost."
Uber does not plan to build the vehicles itself, explains a Wired article published on the same day as the essay and white paper. Instead, Uber is on the lookout for manufacturers to partner with on the Elevate project.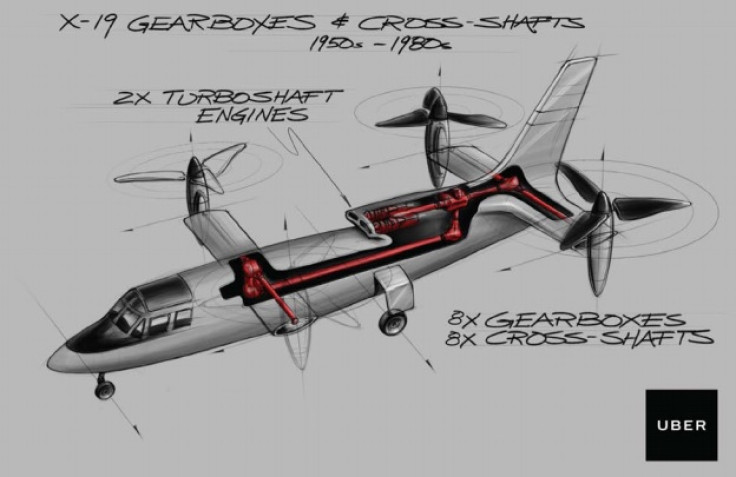 "Rather than manufacturer VTOL hardware ourselves, we instead look to collaborate with vehicle developers, regulators, city and national governments, and other community stakeholders, while bringing to the table a very fertile market of excited consumers and a clear vehicle and operations use case," Holden said.
It is one thing to show how excited consumers are to fly in on-demand and affordable private helicopters, however, it is another entirely to gain regulatory approval. Uber has the next decade to work that out.