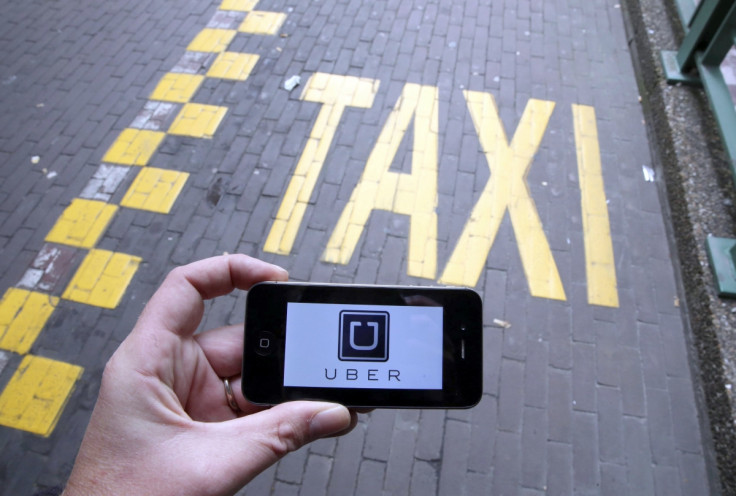 Uber Technologies has raised $3.5bn (£2.43bn, €3.12bn) from the Public Investment Fund (PIF) of Saudi Arabia, the sovereign investment fund of the kingdom. While the deal does not cash out any of Uber's existing investors, it continues to value the ride-hailing giant at $62.5bn.
Travis Kalanick, chief executive at Uber, said: "We appreciate the vote of confidence in our business as we continue to expand our global presence. Our experience in Saudi Arabia is a great example of how Uber can benefit riders, drivers and cities and we look forward to partnering to support their economic and social reforms."
Uber which launched its services in the Saudi capital of Riyadh two years ago had said it plans to invest $250m here. It added that expanding its service in Saudi Arabia would benefit the people, especially Saudi women as they are not allowed to drive because of fatwas or religious edicts, issued by Muslim clerics. Uber claimed that 80% of its passengers in the country were currently women.
Uber is not the only ride-hailing company in the Kingdom. It faces competition from Careem, a Dubai-based startup backed by Saudi Telecom Company, Al Tayyar Group and others.
The Middle East is among Uber's increasingly important overseas markets with about 19,000 drivers, and active passengers of about 395,000, up five times from a year ago.
The deal marks the largest international investment by Saudi Arabia's PIF and comes amid moves by the country to reduce its dependence on oil. Crown prince Mohammad bin Salman had recently said he intends to sell less than 5% of Saudi Aramco, the state-owned oil giant, and use the funds to create a PIF worth $2tn. The funds would then be used to make non-oil investments abroad.
Uber, which was founded in March 2009, has raised more than $11bn till date. Its investors include a wide range of firms, such as traditional venture capital firms, mutual fund giants like BlackRock, wealthy clients of firms like Goldman Sachs and other sovereign wealth funds such as that of Qatar.
The company which operates its ride-hailing services across 460 cities in more than 69 countries has been spending not only to expand but also to defend its existing markets from local competitors. While in China it competes with Didi Chuxing, the ride-hailing firm which recently raised $1bn from Apple, in India it competes with SoftBank-backed Ola.