Uefa Euro 2016 England fan blog: English and Welsh fans united but French strikes continue to frustrate
Three Lions supporters will move onto Nice next for England's last 16 clash.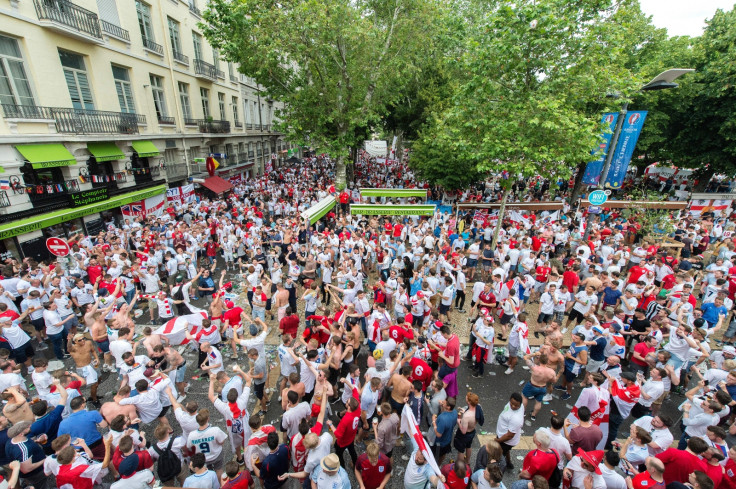 We are now approaching the end of the group stages at Euro 2016. Normally teams would go into each game knowing what they have to play for and where they could end up. The expanded format sees the four best third-place teams qualify but it also means some of them having to wait days before they know who they will face.
At the end of the group stage, I am still not convinced by all the football I have seen. For me, the standard of football on show in this tournament still needs an injection of quality. There have been too many low scoring games.
But the Austria vs Hungary game in Bordeaux was everything I liked about international tournaments. The build-up to the game in the city was fantastic with both sets of fans very noisy, but in a fun way. Bordeaux itself was a nice city with plenty to see. It had a good vibe about the place. I didn't think much about the Fanzone there. Looking at the numbers, neither did the locals. The game delivered, too. Clearly both these teams know they are in a group where second place could be anyone's.
The Welsh really embraced Bordeaux. I was very surprised at just how concerned they were about what had happened to the English fans in Marseille. But there was a good feeling passing through in Lille, as those videos of those F*** off Russia, we're England and Wales," showed. This good feeling carried on both before and after the game with both national anthems being respected.
It just had to be Gareth Bale who scored. Wales played well and think if they had come at England more or scored a second half early on England would have been dead and buried. To be fair to Hodgson, he got his tactics right in the second half and made the right changes. We looked more of an attacking threat as the game wore on and the late England winner didn't surprise me. But I did feel gutted for Welsh and I was glad they got through.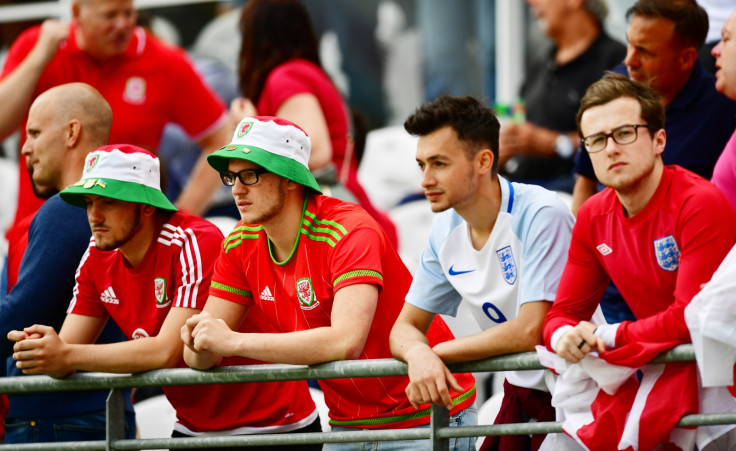 The game and day itself passed off without any major incident. There had been reports of bother in Lille the night before where Russia had played Slovakia. It was a game lots of England fans had tickets for. I had a ticket myself but on arriving in Toulouse I was informed my train had been cancelled due to the ongoing strikes.
I eventually arrived in Amiens and it was full of English and Welsh in good voice. Some had Viva Ken Barlow stickers and where teaching the local French a song sung about him. It was all in good, friendly manner with no sign of any punches or plastic chairs being thrown.
Sadly a lot of the headlines have not been dominated by football. Trains are still not running and the Croatia v Czech Republic game was overshadowed by a near-riot among Croatia supporters. I was told it was some sort of protest against their own Football Association.
Relaxed security - too relaxed?
It was weird seeing that happen in the ground, the Geoffroy-Guichard in Saint-Etienne. Maybe I am too used to seeing so many dull League One games over the years. Again, questions were asked of security at stadiums with flares being so easily smuggled in. I count five countries who have managed it so far. It's funny, I only just made kick-off at same venue for England vs Slovakia because security was relaxed.
So far, Saint-Etienne wins the award for best host city where England have played. The squares were all decorated and exhibitions put on throughout the day. The signs were welcoming the football fans.
However, as was the case with the other French cities, they could not handle thousands of fans on their transport networks. Yes, the Euros will soon be over for them but if AS Saint-Etienne are to ever enjoy another golden era, or their home is selected to host a major club game, having fans queuing for trains for two hours after a match is finished is not acceptable.
Still, now I have another trip to Nice to look forward to. England haven't hit top form yet. But cheers Roy, for four more days over here, four more days to spend on a nice sunny beach.
© Copyright IBTimes 2023. All rights reserved.