UFC middleweight Yoel Romero proposes fight against Anderson Silva as title shot gets delayed
Romero was originally scheduled to fight Michael Bisping for the middleweight title.
UFC middleweight contender Yoel Romero has revealed that he wants to take on Anderson Silva as his proposed title shot against Michael Bisping has been delayed.
The Cuban fighter became the outright number one contender in the division following his win over Chris Weidman at UFC 205 and called out on Bisping in a post-fight interview.
The bout between the two was expected to take place sometime in May, however, it was announced in March that "The Count" would instead defend his middleweight title against the returning Georges St-Pierre.
This decision led to a lot of criticism with UFC commentator Joe Rogan in particular stating that he wanted to see Romero get a title shot adding that Bisping's fight with "GSP" was hijacking the division.
Romero spoke out in detail for the first time since the fight was made, revealing that he was "very bothered".
"To be honest, I'm very bothered with the decision that was made, but I'm still focused and I hope that Dana [White] makes things right like he's always done," Romero said as quoted on MMAFighting. "With me, nothing has been spoken, we haven't reached an agreement, and I'm just waiting for them to speak with my manager."
Nonetheless, the 39-year-old has a backup plan and has proposed an interim middleweight title fight against UFC legend Anderson Silva, currently ranked seventh.
"I don't think it [fighting Silva] would be a bad idea, and I think would be something good for the fans and myself to ask for an interim title fight with Anderson Silva," he noted. "I think it would take away and clear any cobwebs that may still be around and allow me to start a legacy."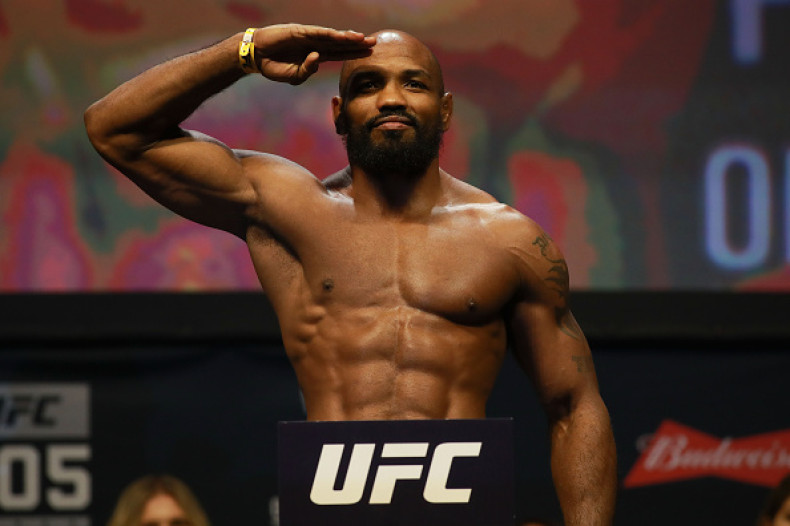 "If you look the top-5 rankings, everyone is busy and the only ones that are not booked are Anderson and I. He already beat everyone, and if you look at the list he's the only big star that's in title contention and that I haven't fought," he stressed.