Supporters of Uganda's opposition leader Kizza Besigye have rejected his call for defiance and civil unrest following the party leader's arrest on Monday (22 February) as his supporters planned the march to protest against the results of a presidential election.
Besigye had vowed to march to the Electoral Commission (EC) headquarters on Monday (22 February) morning to ask for a copy of the declaration of the results from Thursday's general elections, in which President Yoweri Museveni won a fifth term in office. On Wednesday (17 February) Besigye said that he would launch a "defiance campaign" if there was evidence of fraud in the polls.
Museveni on Monday told BBC that his main rival was detained and kept under house arrest because he "wanted to cause violence" and was going to declare his own set of results from last week's presidential election.
Defiance 'would further breakdown the economy'
On Monday, "fan" and second-time voter Muhereza Kyamutetera sent an open letter to Besigye in which he attacked his idol's calls for a defiance campaign.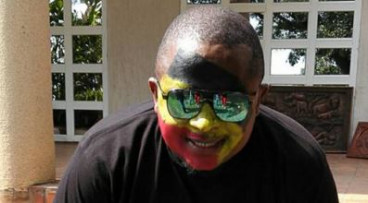 "I share in your recent loss and I am under deep conviction that your victory this time round has been robbed from you," Kyamutetera, a journalist, said, "Now, I do not support your message of defiance and civil unrest during this post election period. We honestly have our personal struggles to take care of – kids to pay school fees for, mouths to feed, etc."
The young man said defiance would further breakdown the economy, scare away investors and tourists and "further deepen our debacle, to the extent that one day when you finally come into power, we shall have no choice but to turn against you as well".
He added: "I know there are a lot of angry Ugandans out there, who understandably will shoot at me – I will accept the bullets in good faith."
Besigye should 're-focus on voter recruitment'
Citing a 58.3% increment in the number of Ugandans who supported Besigye's cause in 2016 – from 2,064,965 to 3,270,290 voters – compared to a "mere" 3.5% for Museveni – the young man urged supporters of the Forum for Democratic Change (FDC) to shy away from civil unrest and instead "keep and build on every little gain we have made under Museveni".
"That tells me that no matter how much stealing and voter buying, Mr Museveni is on the wane and it is merely a question of when, and not if."
Kyamutetera highlighted how 1 million Ugandans turn 18 each year before suggesting Besigye now re-focus on voter recruitment. "You need to create a message of hope and give them reason to join our cause. Besides, at 59 years, you have a 12-year age advantage over Mr Museveni – there is only a limit to how much stealing he can do. Eventually we shall overcome," the young man said.
People's revolution 'will happen no matter what'
While commentators said large-scale violence were unlikely during the vote, clashes between ruling National Resistance Movement (NRW) party and opposition supporters, or between protesters and police in the coming weeks could easily turn violent.
Kyamutetera's letter comes just days after a Ugandan opposition movement, dubbed Free Uganda, on Friday warned Museveni "the people's power revolution will happen no matter what" after police forces arrested Besigye along with two party officials.
On Election Day, Museveni said "there would be no violence" after the national elections. The Ugandan president, who has been in power for 30 years, with some accusing him of being a dictator, also pointed out he was ready if there were any violent attempts.