Uganda's main opposition leader Kizza Besigye has described how government forces are forcing him to stay under home arrest, despite no charges being brought against him.
A week after the 18 February presidential elections, in which President Yoweri Museveni, who has ruled Uganda for 30 years, won a fifth term in office, the authorities have not ceased what is becoming an almost daily pattern of arrests for Besigye.
The Forum for Democratic Change (FDC) candidate rejected the outcome of the polls, calling the elections a sham. He has been under house arrest since the polls, and was arrested for the sixth time in 10 days on Thursday 25 February, on the day the European Union Election Observation Mission to Uganda (EU EOM) slammed Museveni's incarceration of politician opponents.
Besigye: 'I feel like a real terrorist'
In a post on Facebook, Besigye described his house arrest, adding how we was feeling "like becoming a real terrorist".
"This is the effect of endless acts of impunity on the part of the Uganda Police. When the people assigned the responsibility of maintaining law and order become deliberate and arrogant law breakers, where does one turn to?" he wrote.
"I made it clear, like before, that if the reason they arrested still existed, then they should keep me in detention. Otherwise, once freed, I should be truly free and not expect the police to detain me at my home. As before, I was told that I'd no choice but to be taken back home," he said. "I tried as much as I could, unsuccessfully, to demand that they take me to a proper [gazetted] detention place or let me free."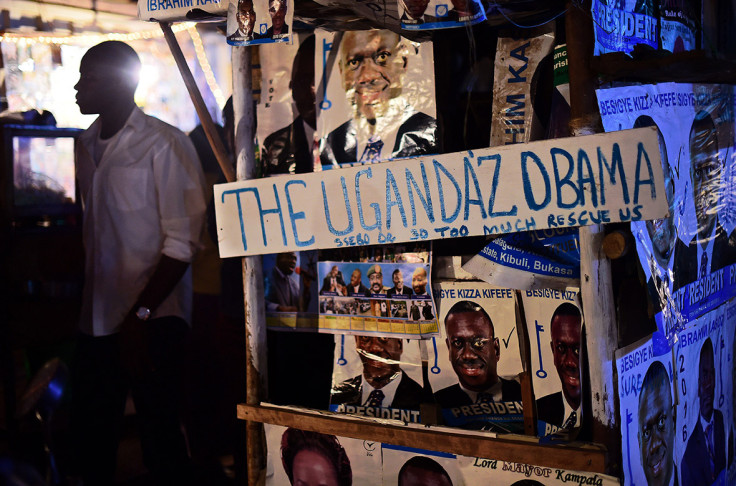 Human rights defenders turned away
Describing how he has expecting a visit from a number of human rights defenders, including Maria Burnett, a senior researcher in the Africa Division of Human Rights Watch, Besigye said she had been blocked by the police at a barricade forces erected on the driveway to his home on Thursday.
"In spite of sending my aide to plead with the police (since I couldn't be allowed to get there myself), they were turned away after waiting for more than 2 hours. They were, instead, asked to come back today (26 February) at 9am," Besigye explained.
However, the human rights defenders, who arrived at the police blockade at 8.45am, eventually left about 10am without seeing him, he claimed, adding that the visitors had been told police would not allow them to see him.
Visitors denied and 'tortured'
In another incident, Besigye described how police had thrown two of his visitors in a police van, after they inquired about meeting him.
"At 11am, I made my attempt at leaving home for Najjanankumbi, our party headquarters. As before, I was told that I wasn't allowed to move out. When I insisted, I was arrested and pushed into the notorious van. Here, I found two terrified men that were in immense pain. The van had a strong smell of pepper spray that immediately made my sore throat worse and affected my eyes. The two men informed me that they had been badly beaten and pepper-sprayed while in the van," Besigye claimed in his post.
"One of the men held in the van, named Jamilu Budde (whom I know) was crying with pain and holding his left arm in a manner that suggested he could have had a broken collar bone."
According to the opposition leader, the Assistant Superintendent of Police (ASP) Kidandi refused to drive the injured visitor to a clinic where Besigye requested he received first aid. "This was denied. Instead, the two men were roughly thrown off the van and I was carried away alone," he wrote, adding that he was then driven to Kira Division police headquarters, where he was given a bond and released at about 7pm the same day.
Despite the six arrests, police have yet to charge Besigye with any crime.