UK Army Women 'Too Terrified' to Make Bullying and Harassment Complaints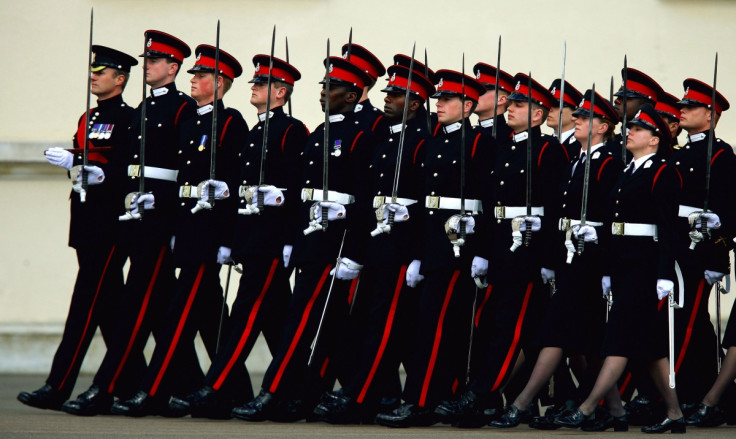 Female service personnel are too "terrified" to make formal complaints over harassment and bullying, according to a Labour MP.
Madeleine Moon, who sits on the Commons Defence Select Committee, claimed there was a "climate of fear" within the British Army and women avoid making complaints because it could negatively affect their careers.
"There is a climate of fear where you are absolutely too terrified to put your name to a complaint," Moon told Radio 4's Today Programme.
The Welsh MP also said sexual intimidation and bullying against female personal was "tolerated a far greater extent" in the Army, compared with the other armed forces.
She added: "Women will say that they are afraid that it will affect their career, that it will adversely affect how they are able to work with their colleagues.
"They just don't want to come forward and acknowledge that a problem is there."
Moon's comments come ahead of the Armed Forces Continuous Attitude Survey, due to be published in February.
A Ministry of Defence (MoD) spokesperson said: "There is absolutely no place for discrimination of any kind in our Armed Forces and any allegation of sexism would be thoroughly investigated and the appropriate action taken.
"We want our Armed Forces to better reflect the society we serve which is why we promote diversity at all levels and have worked hard to improve the experience for women serving in all three services, recently resulting in the RAF being named one of the Times Top 50 Employers for Women.
"There is a wide range of support and help available to ensure that all women have a thoroughly rewarding career serving their country and can achieve their full potential."
© Copyright IBTimes 2023. All rights reserved.