UK Black History Month 2023 Celebrates Black Women As It Looks Back 75 Years After Windrush
October is UK Black History Month. The theme in 2023 is "salute our sisters" as Britons pay homage to the numerous contributions of black British women.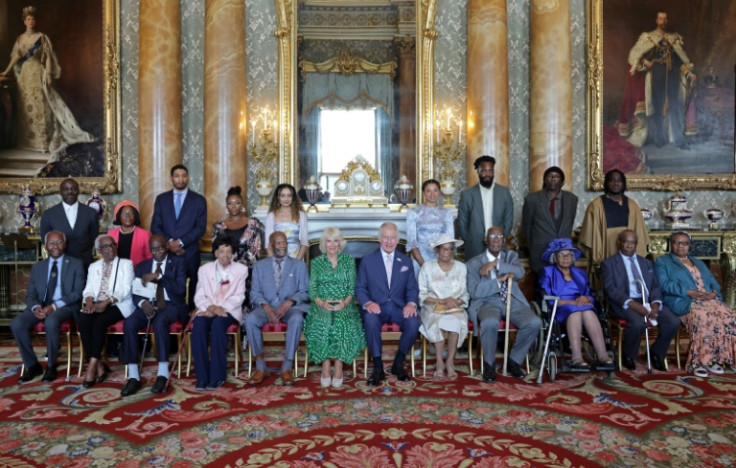 October brings with it Black History Month in the UK. The occasion has seen something of a renaissance in recent years, with the number, scope and ubiquity of events all seeing a welcome boost.
This year in particular will focus on the contributions of black women under the theme "Salute our Sisters".
In addition, it also coincides with the 75th anniversary of Windrush. There are hundreds of events planned across the UK, with some featuring performances by those of the Windrush generation.
Black History Month was first celebrated in the UK in 1987. It was co-founded by pan-African activist Akyaaba Addai-Sebo in 1987. Coinciding with the start of the traditional harvest season and the start of the school year, it is cast as an opportunity for reset and reconciliation.
Gaverne Bennett, a PhD student and educationist, explained that Black History Month had been in danger of facing oblivion not too long ago until recent events emphasized its importance.
Bennett commented: "In 2019, a local authority spoke publicly about doing away with Black History Month; in 2020, every council seemed to expand their Black History Month programmes. In October 2019, I remember people wondering aloud why we should mark Black History Month at all."
Bennet has some ideas as to why there has been a reawakening post-2020. He said: "After the (Black Lives Matter) protests, the fall of the Colston statue in Bristol in particular, the importance of black history in relation to British history was absolutely clear."
He continued: "The BLM protests reminded many millions that Black History Month wasn't some add-on or goodwill gesture but a necessity if you truly want to understand British and world history."
For the past twenty years, Bennett has worked on various local and national projects for Black History Month, including the creation of a literature timeline for the British Library in 2021.
Black Women Pioneers in Britain
Sadiq Khan, the mayor of London, stated: "Since being mayor I have hosted an annual reception to mark Black History Month. This year, I'm looking forward to celebrating the remarkable contributions that pioneering black women have made in shaping our history and inspiring change."
Countless black women are being recognised for their contributions to Britain this month. The House of Lords recognised numerous members including:
Baroness Amos for her national and international leadership roles including in the UK Parliament and the United Nations.
Baroness Benjamin for breaking barriers as a TV presenter and advocate for children's safety including online safety.
Baroness Moyo of Knightsbridge – who is a global economist.
Baroness Young of Hornsey – who is a recognised author, academic and activist against modern slavery.
There are countless other black people of note in wider British society. Too numerous to name in entirety, a few being celebrated this year are:
Diane Abbott: became Britain's first black woman MP 36 years ago and has just turned 70.
Muyiwa Oki: the first black president of the Royal Institute of British Architects and the institution's youngest president in its 189-year history.
Margaret Busby: Britain's youngest and first black female book publisher.
Mallorie Blackman: a bestselling author, the eighth Children's Laureate and the first black person to take on this role.
Windrush
The generation of Caribbean immigrants who came to the UK between 1948 and 1971 came to be known as the Windrush generation after one of the first passenger liners to convey them to their new home.
Although the HMT Empire Windrush was not the first ship to carry immigrants from the Caribbean, it became the most well-known.
The name is more commonly associated these days with the 2018 Windrush scandal. The government scandal dates back to 1971 when the Immigration Act of that year gave Commonwealth citizens residing in the UK indefinite leave to remain.
In 2018, it came to light that the Home Office had kept no records of immigrants granted permission to stay, and had not issued the paperwork required to confirm their status.
It had also destroyed landing cards belonging to Windrush migrants, in 2010.
Those impacted were unable to prove their legal status in the country and were prevented from accessing healthcare, work and housing.
Many were also threatened with deportation. In addition, a review of historical cases found that at least 83 people who had arrived before 1973 had been wrongly deported. These events occurred sometimes almost 50 years after individual Windrush immigrants first came to Britain.
Theresa May's government apologised to the Windrush generation in 2018, an inquiry was ordered and a compensation scheme put in place.
The inquiry came back in 2020 saying that the scandal was "foreseeable" and "avoidable" and that there was a "culture of disbelief and carelessness" in the Home Office.
Then Home Secretary, Priti Patel, accepted the inquiry's recommendations in full. Current Home Secretary, Suella Braverman, on the other hand, has been criticised for scrapping a number of the inquiry's suggestions, including appointing a migrants' commissioner to be a spokesperson for those impacted by the system.
On the teaching of black history, Gaverne Bennett said: "There are whole sections of British history to me that simply don't make sense if you don't understand or know about the UK black history component within it."
© Copyright IBTimes 2023. All rights reserved.