UK: Boy 14, and girl 16, arrested by anti-terror police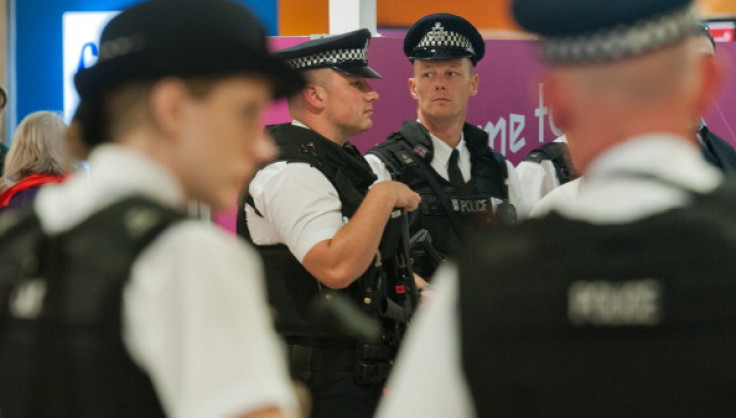 A 14-year-old boy and 16-year-old girl have been arrested on suspicion of planning acts of terrorism.
Officers from the North West Counter-Terrorism Unit and Lancashire Constabulary raided a house in Blackburn on 2 April, where the boy was arrested.
The girl was arrested after police and counter-terrorism officers raided a house in Clee Avenue, Longsight, Manchester, on 3 April.
Police discovered a number of electronic devices at the boy's home. He is suspected of "preparing for an act of terrorism under Section 5 of the Terrorism Act 2006".
A Greater Manchester Police spokesman said: "As part of an ongoing investigation, officers from both the Tactical Aid Unit and North West Counter Terrorism Unit executed a warrant at a house in Longsight. A 16-year-old girl was arrested on suspicion of engaging in conduct in preparation for acts of terrorism and has been bailed until 28 May 2015."
It is understood that the family is from Pakistan, but have lived in the UK for many years.
An eyewitness told the Manchester Evening News that Clee Avenue was "full of terrorist police" when the girl was arrested.
She is suspected of "engaging in conduct in preparation for acts of terrorism".
The investigation involved officers from the North West Counter-Terrorism Unit, the Tactical Aid Unit, Greater Manchester Police and Lancashire Constabulary.
Both teenagers have been bailed until 28 May.
On 1 April, a Rochdale family were detained in Turkey for allegedly trying to cross into Syria.
The five adults and four children are due to be deported back to Britain. Police have searched three properties in Rochdale and two in Heywood as part of the inquiry.
Their intention in travelling to the region, where areas are controlled by Islamic State (IS) militants or an al-Qaeda affiliate, is being investigated.
Security services estimate 600 Britons have gone to join militant groups there, with about half of them thought to have returned. The number of terrorism-related arrests in Britain has surged in recent months as an increasing number of Britons try to travel to Syria.
© Copyright IBTimes 2023. All rights reserved.