The grieving father of two British jihadis killed in Syria has warned other young Muslims against taking up arms for Islamic State (IS) in the war-stricken region.
Abubaker Deghayes' son Jaffar, 17, has become the youngest Briton to be killed, just months after his brother Abdullah, 18, died while fighting for the Islamist group Jabhat al Nusra, an al Qaeda-linked group in Latakia province.
The teenager from Saltdean, near Brighton, East Sussex, left his home earlier this year to fight alongside forces trying to overthrow the Syrian leader President Bashar al Assad.
Mr Deghayes said Jaffar died at the weekend after being shot in the head near Hellebore on the border with Turkey.
He heard the news of his youngest son's death from the eldest of the three brothers, Amer, 20, who is also in Syria.
In an emotional statement Mr Deghayes told reporters outside his home: "The grief for my sons Jaffar and Abdullah cannot be described. My words fail to describe it. I cried my eyes out yesterday and I really hope and pray to God that Amer is safe and returns home safe to his homeland, Brighton, where he lived all his life.
"My message is still the same - all young Muslims ... who think to go to Syria out of kindness, out of trying to make a difference, do not go. The Syrians do not need foot fighters.
"They need weapons, they need governments to help them, they need quality weapons to fight the aircrafts of Assad. You can help from here. Do not make this mistake."
Mr Deghayes condemned the UK government for the handling of the conflict and the measures taken against British citizens taking up arms in support of Isis, preventing them from returning home out of fear of being criminalised.
Expressing his fears that his third son will not come home alive, in a direct message to Prime Minister David Cameron, Mr Deghayes said: "You have stopped me from trying to go there to bring my sons back by keeping my passports for five or six months.
"If I wanted to join the fight in Syria, I could have done that. I have been to that country five or six times and stayed there carrying out aid work.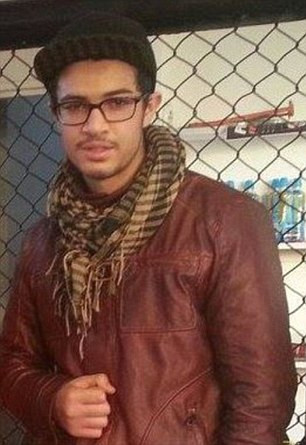 "The strategy you are using with our sons does not work. You are criminalising them just out of the fear they might become a threat to this country.
"Do not push them to be radicalised, used by groups like Isis who are out for revenge and thirst for blood.
"You should have a strategy where we teach youngsters here in this country to work in relief work and to know and to experience how to help in a civilised manner.
"And also have an exit strategy for those who went there. They can't come back without the fear of their own people, their own government. They should be treated like youngsters who made a mistake and it should be dealt with like that, not just sent to prison. The stick of the law does not work all the time."
The death of the 17-year-old has re-ignited concerns about the number of young Britons being radicalised online and travelling to the Middle East to take up arms.
Earlier this week, it was reported that former Portsmouth schoolboy Mehdi Hassan, who went to Syria with four friends to fight for ISIS, had been killed in Kobani.