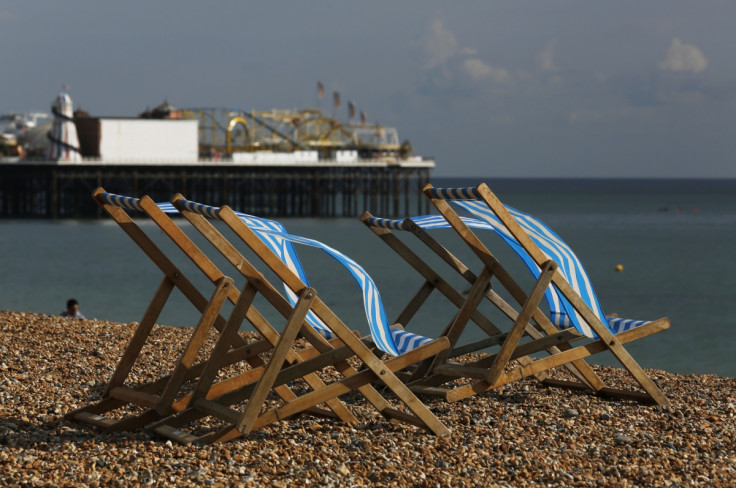 In an unexpected turn in the fortunes of the weather some of the British public who should have been doing their Christmas shopping have actually found themselves at the beach and in the park today (19 December), as the unusually mild winter weather continues. Swimmers took to the sea in Brighton as the mercury hit 17C in the seaside resort that would usually be a deserted wasteland in the winter weather.
Gravesend in Kent hit the highest temperature in the UK on 17.1C while by London, Edinburgh, York and Newcastle all recorded 16C. This was surpassed by Chivenor in north Devon which, even overnight, did not drop to less than 14.2C. However, the predictions for the weather have been somewhat mixed with rain predicted in Manchester, Birmingham and Cardiff. Weather warnings have also been served in the flood-hit areas of the North West, with no let up for those in Cumbria that have already been subject to flooding.
The Christmas heatwave is due to continue into next week, and possibly the week after, due to southerly and westerly weather systems bringing warm air to the British Isles. Bookies have now slashed the odds of a white Christmas as the erratic weather conditions continue. Leading bookmakers Ladbrokes is offering 7/1 odds of a snowy Christmas Day in London or Cardiff, followed by 2/1 odds in Glasgow and 9/2 in Belfast. Fellow bookmaker William Hill is offering 8/1 odds in London and Cardiff, 4/1 in Glasgow and 5/1 in Belfast.