UK considering taking more lone Syrian child refugees from European camps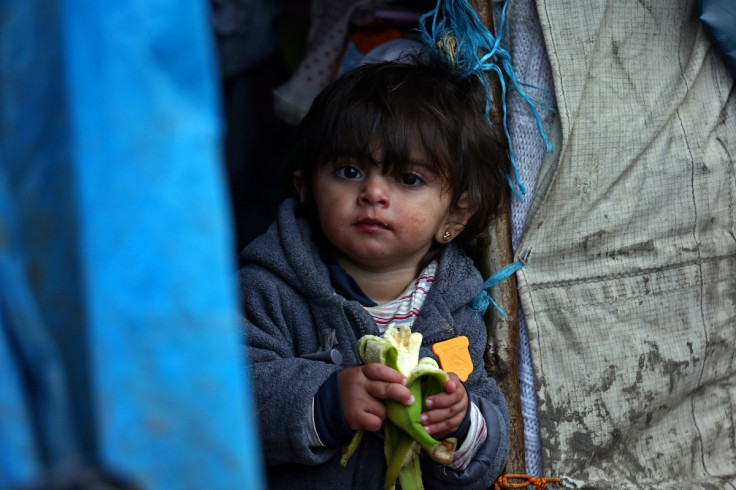 The UK government is looking into taking thousands more lone Syrian refugee children from camps across Europe. Great Britain had previously stated that they will take just 20,000 refugees from the war-torn nation until 2020.
The International Development Secretary Justine Greening has said that the PM will decide in the "coming days and weeks" how the unaccompanied minors in European camps can be assisted. Cameron had previously stated he would be selecting refugees from Syrian camps only.
But David Cameron has come under increasing pressure from other EU states and charities as the migrant influx has increased perhaps forcing a rethink. An acceptance on the Prime Ministers that the UK needs to do more to help refugees fleeing the brutal Syrian civil war would be seen as a considerable loosening of his previous position on migrants who have arrived in Europe.
There are estimated to be at least 3,000 lone refugee children in Europe and it is not clear whether any of these children will be part of the 20,000 figure previously quoted.
"We've steadily evolved our approach as this crisis has evolved, we've been right at the forefront, frankly, of helping children who have been affected by this crisis and will continue to look at how we can do that over the coming days and weeks," Greening told Sky News.
Both Liberal Democrat leader Tim Farron and Labour leader Jeremy Corbyn have encouraged the Tory PM to take on more migrants from Europe. Corbyn had called on Cameron to allow the 3,000 migrants living in the so-called 'Jungle' camp at the edge of Calais to come to England – including all the lone children.
But the most scathing words came from Labour's shadow home secretary Andy Burnham who said that the UK's behaviour was making the whole country look bad. He said: "He (Cameron) has been pursuing his own individual demands on EU migration while the rest of Europe has been grappling with the biggest humanitarian crisis since the Second World War.
"He has left Britain looking blinkered and selfish. Just miles from our own doorstep, there are hundreds of refugee children in makeshift French camps living alone in abhorrent conditions. Britain can, and should, be doing more to give those kids a place of safety and I believe the vast majority of people here would support it."
On Monday 25 January, interior ministers from the EU will meet in Amsterdam to discuss emergency measures that will allow member states to reintroduce national border controls for two years as they attempt to battle the influx of refugees. French Prime Minister Manuel Valls said that the "very idea of Europe" could be torn apart until the flow of migrants, expected to quadruple in Spring, is halted.
© Copyright IBTimes 2023. All rights reserved.