UK: Doctors given cash incentives to cut patient referrals including for urgent cancer tests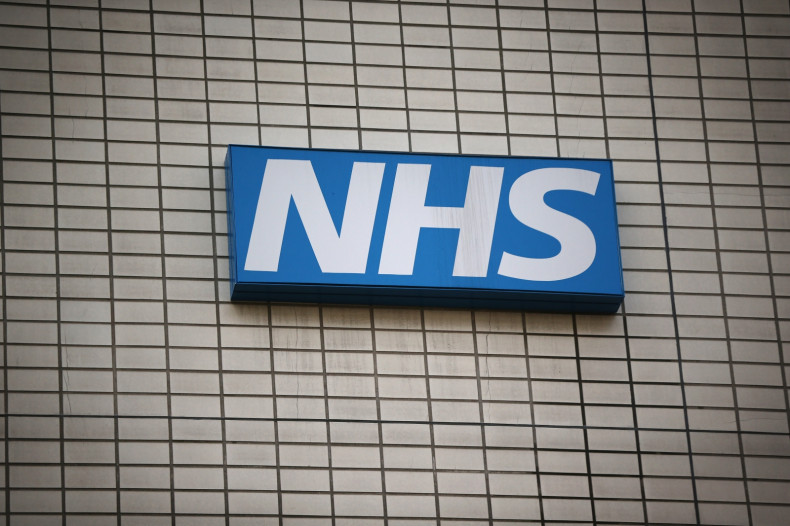 Doctors in the UK are being offered thousands of pounds in cash incentives to reduce the number of patients they refer to hospitals, including for urgent cancer tests, according to a study. The target list includes appointments for consultations with specialists, scans and operations.
A freedom of information study by Pulse magazine found that general practitioner practices were being offered the cash incentives by clinical commissioning groups, the National Health Service bodies responsible for the planning and commissioning of healthcare in their local area. Some commissioning groups have argued that the incentives are not a conflict of interest for doctors.
This is despite the fact that guidance from the General Medical Council clearly states that doctors must not accept any "inducement, gift or hospitality" that affects or could be seen to affect the way a doctor treats or refers patients."
The GMC is reported to have looked into at least one of these schemes, after it was referred to by local GPs. The outcome of the probe on whether the scheme was contrary to the guidance for doctors in the Good Medical Practice is unclear.
According to Dr George Ogden, chair of Bolton LMC, the council said the scheme "would potentially be regarded as an inducement if there was a challenge that GP behaviour changed as a result of the payment. So they were concerned, but didn't say if it was entirely against the guidance."
The magazine notes that the NHS is preparing to implement £22bn of efficiency savings by 2020, and that this shows that restrictions are increasing on routine, front-line care. The commissioning group managers have not specified in their replies to Pulse how much the payment incentives will be worth, but it covers all outpatient appointments including urgent cancer tests.
The Pulse study involved Freedom of Information requests made to 211 commissioning groups in England. Around 200 replied but most failed to answer the question properly, giving rise to fears that they do operate similar schemes, the Daily Mail notes.
The Pulse study shows the following schemes in place:
The NHS North-East Lincolnshire group, which covers 163,000 patients, offers payments equivalent to more than £6,000 for an average practice to reduce outpatient referrals to the same level as the 25% of practices with the lowest referral rates - including the two-week urgent cancer referrals - in 2014/2015;
NHS Birmingham South Central commissioning group offers practices payments equivalent to more than £11,000 to reduce new outpatient attendances, follow-ups, Accidents & Emergency attendances and emergency admissions by 1% compared with 2014/15. The group has told Pulse that it has considered the full impact of the incentive scheme and is "confident that there is no conflict of interest."
NHS Lambeth group, which handles 370,500 patients, is offering payments for practices towards moving the average 2014/2015 referral rate per 1,000 patients. The group claims that urgent care and the two-week cancer referrals "cannot be separated" from the overall numbers.
Some of the commissioning groups said that they were focused on cutting unnecessary referrals while others said they had much broader targets to cut referrals for "high activity" specialties. At least nine groups were offering financial rewards.
Commissioning groups back scheme
Dr Adrian McLachlan, who chairs the Lambeth commissioning group backed the scheme. He said the intention was to "optimise the quality of referrals" and to ensure money was spent in the most "cost-effective" way.
According to the Daily Mail, NHS managers believe many hospital appointments are a waste of NHS resources. A spokesman for the Hammersmith and Fulham commissioning group which offers these incentives said there were 29 GP practices under its authority and that the £107,000 set aside to help cut referrals worked out to an average of £4,000 per practice. It described the incentive and reward system as "a common practice."
Scheme criticised
Dr Rosie Loftus, joint chief medical officer at the Macmillan Cancer Support said: "It is very worrying that GPs could be put under pressure not to refer people who might have cancer, against their clinical judgement, because of targets. This is yet another sign of an NHS which is seriously overstretched and not giving GPs the resources and support they need.
"England's cancer survival rates are already amongst the worst in Europe and a key reason for this is the inadequate access to cancer tests and treatment. If this is rationed further it could make survival rates and quality of life for people with cancer worse. This isn't something the NHS can afford to do," she said, according to The Guardian.
The Patients Association chief executive Katherine Murphy said: "This is ethically wrong. You should never put a financial gain on referring someone for an appointment. There is a huge patient safety issue."
The Royal College of General Practitioners chairwoman Dr Maureen Baker told The Independent that the plan was "deeply worrying" and suggested an urgent ethical debate within the college to limit the spread of such reward payments. "This is a preposterous idea. It is deeply insulting and demeaning - as well as being highly unethical - to suggest that offering GPs money will change the way in which we care for our patients."